Where to rest in the Canary Islands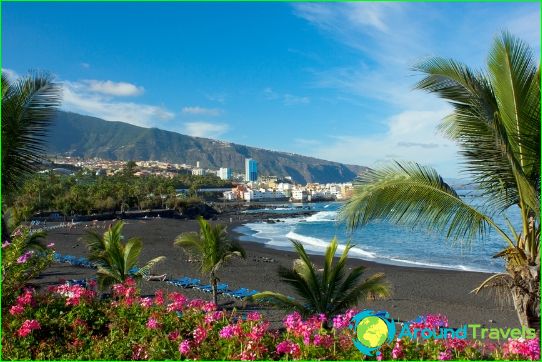 Everyone knows that if you want to relax onfive stars, it is better to fly to the Canary Islands. Although this holiday and is suitable. It is difficult to answer the question of where to go for a vacation in the Canary Islands: the pure ocean air, friendly people, warm atmosphere of the reception - this is only a small part of what awaits you on arrival in the tourist paradise.
Canary Islands - an island archipelago. On all the islands perfectly developed infrastructure and tourism. Canary Islands - a place where you can enjoy the ocean and soak up the sunshine, received a bronze tan.
Vacation with children
With children it is best to go to the islandFuerteventura. It is very quiet and peaceful. The absence of any discos and bars will protect from the hustle and bustle, giving a truly home environment. Every year you can become a spectator of the grand show of the sea: the championship in windsurfing world.
Families with children should choose a holiday in Tenerifein the period from April to October, as it was the time for the treatment of chronic diseases, and respiratory allergies. But do not forget that the winter months are also perfect for a trip to the Canary Islands with children.
The great variety of entertainment will not let the kids get bored during your holiday. With a child can ride on a boat, to feed almost tame dolphins or participate in the joust.
It is worth noting that, despite the fact that hotels are distinguished by the number of stars, the service all the same - just different. You will be received warm welcome and friendly attitude of the person.
Leisure
Lovers of outdoor activities direct route to the islandTenerife. Here there is everything for kite and windsurfing: great weather and strong winds. And in the town of El Medano with Russian instructors can work out kitesurfing on the sandy beaches. Leave an unforgettable impression paragliding. For adrenaline can be done hiking on the volcano Teide and watch the sunrise there. A wonderful way to relax and at the same time get a lot of unforgettable experiences will provide sea fishing from a boat.
Healing stays
To receive medical treatment and help improve the health of the local climate. It is unique in that the Canaries are no sharp temperature fluctuations and extreme heat.
Gran Canaria Island is the jewel of the Canaryislands. It is here that you can improve your health with the help of so popular thalassotherapy, a beauty salon, spa treatments and can be ordered to carry out an individual treatment program.
Photos rest on the Canary Islands