Airport in Dalian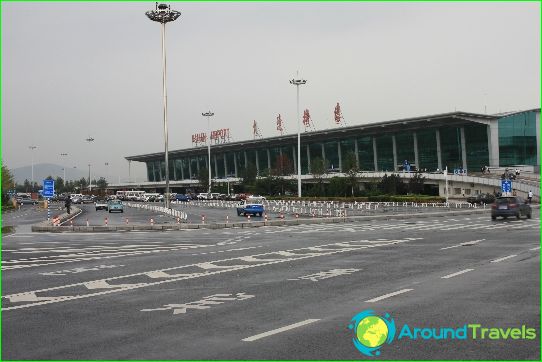 Dalian - one of the cities of Eastern China hasits airport. Zhoushuizi Airport is located approximately 10 kilometers from the city center. There is a railway station, which connects to many cities of Dalian China. Also worth noting is the sea port, which is located about 30 kilometers from the airport, is the third largest port of China.
The airport has only one runwaystrip 3300 meters long. Here are serviced flights to over 30 destinations. More than 25 airlines cooperate with the airport, among them there is the Russian company Aeroflot, which serves seasonal flights to Vladivostok. Every year through the airport takes about 11 million passengers.
services
Dalian Airport is ready to ensure the maximumcomfortable conditions for passengers on their territory. Several cafes and restaurants, working on the territory of the terminal, ready to feed all the hungry visitors. In addition, the airport has shops where you can buy various goods - souvenirs, gifts, food, drinks, newspapers, magazines, etc.
For all those who need health care clinic works on the terminal.
Also, the airport offers a hotel Star hotel, which is ready to receive guests in the comfortable and cozy rooms. For Business Class passengers have a separate lounge, an increased level of comfort.
Also at the airport you can find ATMs, banks, currency exchange, luggage storage, etc.
For tourists who want to travel independently, operate companies that are willing to provide car rental. Near the airport building is located parking.
Getting there
From the airport to the city center can be reached in several ways. We have already mentioned that at the airport working tenants of cars, so you can get to the city on their own.
Also near the terminal there is a bus stop. From the city buses. The fare will be about 5 yuan.
Prior to any point in the city of passengers will take a taxi. This service is much more expensive than the bus, and will be about 30 yuan.
Photos Airport in Dalian