Urumqi Airport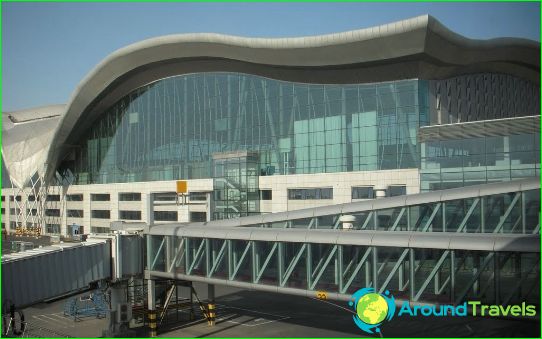 Airport ürümqi diwopu international airport is located in the samecity ​​and belongs to the city of Urumqi - the capital of the Xinjiang Uygur Autonomous Region. The airport is located about 15 kilometers from the city of Urumqi and is the largest in western China. based two Chinese airline China Southern Airlines and Hainan Airlines This airport.
Urumqi Airport has one runway whose length is 3600 meters. Every year served about 13.5 million passengers - a figure among the 15 airports in China.
For international passenger airport in Urumqi it was opened only in 1973, while it is often used for emergency landings on a journey to Europe.
Airport Area is nearly 5 squarekilometers, its runway is able to take almost all types of aircraft. But the airfield itself allows you to put the parking up to 30 aircraft.
After the construction of a new modern terminalairport capacity has increased significantly, to date, it can handle up to 16.5 million passengers and 150,000 aircraft per year.
services
Urumqi Airport is ready to offer its guestsall the services that you might need on the road. For hungry passengers on the territory of the terminal cafés and restaurants that no one will leave hungry. In addition, passengers can visit the shops that offer various goods, from souvenirs to food.
Also at the airport operate ATMs, banks, currency exchange, luggage storage, mail, etc.
For passengers with children have a mother and child room. For passengers traveling in business class, the airport offers a separate lounge with a high level of comfort.
Transport
As I mentioned above, from the Urumqi airport to about 15 kilometers. Tourists can reach the city center by bus, which runs regularly to the city from the terminal building.
Alternatively, the taxis can be offered. This service will cost considerably more expensive than the bus, but the taxi will take passengers around the city.
Photos Urumqi Airport