Areas of Shanghai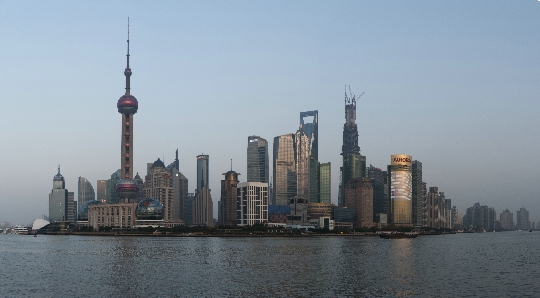 When planning a break in this or that place, touristsit is recommended to look at the card - there are areas in Shanghai are presented in 16 units plus 1 county. The Shanghai Pudong areas include, Huangpu, Yangpu, Baoshan, Songjiang, Minhang, Jinshan, Zhabei, Changning and others.
Description of the main areas and attractions
Huangpu: to visit the Shanghai Museum (numerous exhibits presented in 3 exhibition halls and 11 galleries) and Teatro (admire the architecture of the building is recommended in the evening, when the outside is activated lighting; in the Theatre arranged performances, shows and international events of art), a trip to Yu Garden ( 6 parts of the park guests will be able to admire the rare trees and plants, stone buildings, bridges and arches bizarre shapes, relax by the pond in which fish swim, walk for leisure galleries and go to the book room), a cruise on the Huangpu river.
Pudong: interesting TV tower "Oriental Pearl" (recommended to make unique photo, standing on one of the viewing platforms with a glass floor and located at an altitude of 200 and 300 m), Oceanarium (famous for its 120-meter long tunnel, and its inhabitants - the representatives of the rivers and seas of the world; there is a zone with Chinese water inhabitants), skyscraper Jin Mao (consists of 88 floors), terrarium (guests will be able to visit the area of ​​reptiles and amphibians, butterflies valley, an area with fish; the inhabitants are allowed to touch and feed, and they can even be purchased if desired) , holiday park Century park (it is recommended to visit in April-May, when the competitions are held here, in which sculptures are created out of the bushes and flowers; there are provided for recreation pavilions, lawns, cafes and several lakes). As to the Pudong district was annexed Nanhui District, the guests here will be able to spend time at the Shanghai Safari Park. There they will be able to walk on foot or ride on an electric car, watching wild animals and birds.
Minhang: interesting water park (visitors waiting water rides, a wave pool, a river that simulates a tropical storm, evening entertainment), ski resort (ski slope consists of 3 segments, the top lift is a special lift, 1:00 will cost 98 yuan, unlimited horseback skiing and snowboarding - 198 yuan) and the ancient city of Chiba (tourists get acquainted with Chinese architecture, ancient customs and cuisine, will see the temple of "Seven treasures" and visit the Museum of the crickets; and on the central square, you can come at 19:00, when the interested persons are offered repeat after instructor dance steps).
Where to stay tourists
Shanghai is not deprived of means of accommodation - inaverage number of 3-star hotels costing in the 200-250 yuan, a 4-star - in the 300-800 yuan, a 5-star - from 1000 yuan / day (many 4 and 5 star hotels can be found in Jing'an District). Do you want to live close to the city's historical sights - for accommodation area of ​​the Huangpu fit perfectly.
Photos of Shanghai districts