Beijing Airport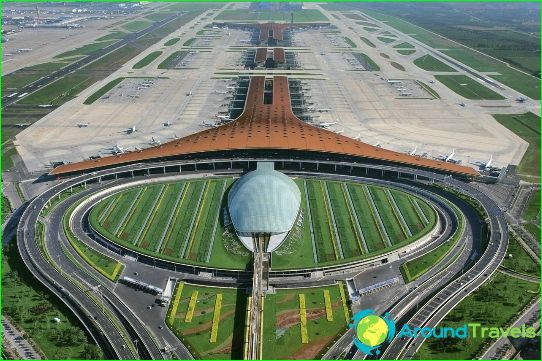 International Airport in Beijing, is called"Shoud" is the largest aerouzlom throughout China. He ranks second in the world for passenger traffic, providing flights connecting to all corners of the world. The airport is located just twenty kilometers from the center of Beijing.
A little history
Beijing airport was founded in 1958. He became the first airport in China. But while it was only a small terminal, which, incidentally, has remained to this day. Later, in the 80s, a new building was built, which later also became a "little" to provide the necessary tasks Airport.
Transport infrastructure
Beijing Capital Airport is connected to the city branchunderground. It runs from Terminals 2 and 3 to Dongzhimen station. Branch is a high-speed, no stopping her, except for the final. From the forecourt diverge buses, flying in nearly all areas of Beijing, as well as in the neighboring city of Tianjin.
Baggage
Beijing Airport is equipped with an expensive systembaggage handling, carrying out accurate transport of things in the complex system of the airport. Passengers arriving at the airport will be able to pick up your baggage within five minutes after arrival. This system allows you to drop off your luggage even the day before the flight, or within a few hours.
Recreation
At the Beijing airport, located in the waiting roomWinter Garden, reminiscent of the imperial gardens of the Summer Palace. In addition, there is also an underground garden, located in a tunnel under the terminal building, to ensure that passengers are staying on the subway, they were able to admire.
Catering and trade
Beijing Airport offers visitors and passengersa wide range of catering outlets, the so-called "global cuisine". Here you can taste dishes to suit all tastes - from the food to the fast food restaurant, a variety of international cuisines and many more. In addition, in the hall of the airport is a major shopping area, occupying a total of nearly fifty thousand square meters. There is absolutely everyone can find something to their liking.
Photo Beijing airport