Beijing Areas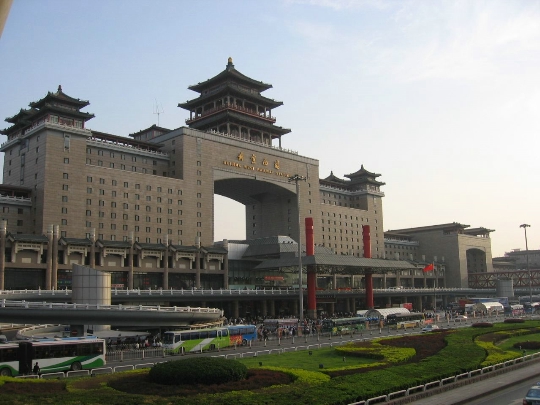 See the Beijing area can, using theMap of China's capital, - it is clear that the city is divided into 14 districts and 2 counties (Miyun and Yanqing). The Beijing Xicheng areas include, Huairou, Changping, Chaoyang, Dongcheng District, Fangshan, Shunyi, Pinggu and other.
Description of the main areas and attractions
Xicheng: interesting Beijing Zoo (guests will be able to see and to photograph the Tibetan yak, Manchurian tigers, giant panda, Belogub deer and other animals - here lives 7000 individuals), the Palace of Prince Gong (on its territory has a park with pavilions and avenues for walks, interesting architecture objects belonging to different styles, a museum and a theater where during performances guests are treated to tea, snacks and sweets - all this spread the waitresses dressed in costumes of the Qing dynasty), Beihai park (a lake on which you can ride on a boat, Wall nine dragons made of seven-color glazed bricks, and other objects, including a restaurant of Fangshan, where the hungry can have a snack after a walk in the park).
Dongcheng: main objects to visit - "Forbidden City" (on its territory there are 980 buildings), the Temple of Confucius (recommended to inspect and fix the photograph of the stele with broken sayings of Confucius), the National Museum of China (permanent exhibitions are interesting, "Road to Revival" and "Ancient China "), the temple of Heaven (Visitors inspect the altar of the church, consisting of several tiers; hall, where the emperor was preparing for prayer, the building is a repository of items for rituals and ancient musical instruments; the entrance to the temple will cost 10-35 yuan).
Chaoyang: here rush wishing to enjoy the sun temple (inspection subject to the western and northern gate of heaven, the divine pavilion-foot altar; and even here it is necessary to pay attention to peony garden), spend time in Chaoyang Park (guests can relax by the waters, rent a boat or bike, play active games as basketball and football in the respective areas to take part in the carnivals, festivals, music festivals and other entertainment and public events) and walk on Sanlitun street (famous for its bars and boutiques that sell items of famous brands).
Haidian: a tour of the region includes a visit to the Summer Palace (is a park with 3,000 buildings and Kunming Lake) and the Fragrant Hills Park (worth a visit in September and October to enjoy the bright autumn colors and enjoy fruit sells for next to nothing, it is worth noting that in order to walk in the special routes) designed the park.
Where to stay tourists
Travelers wishing to enjoy an authenticBeijing, it is recommended to lodge in hotels near Xicheng and Dongcheng (worth taking into account that there are more than expensive hotels). Tourists interested in nightlife and boutique hotels, Chaoyang District is suitable for placement.
Photos of Beijing districts