How to fly from Shenzhen to Moscow?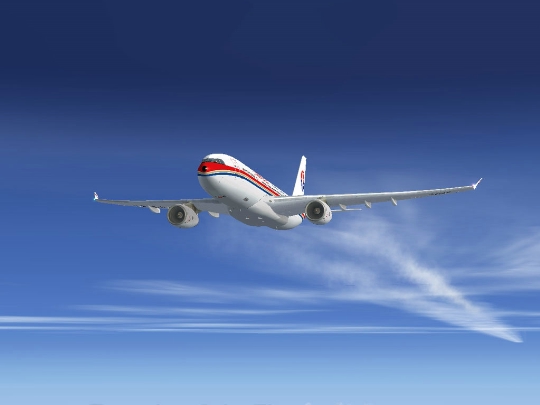 On vacation in Sanya, you can visitAquarium and Museum of butterflies, see Temple Sanya Nanshan, sociable and playful monkeys, as well as a show with their participation there and the Miao and get souvenirs in the park "Betel" in Nanwan park, meet with the way of life of peoples, parasailing, surfing, scuba diving and water skiing on the beaches of Sanya Yalong Bay and have fun in night clubs "Allen Club" and "Underground Hip Hop Club"? And now you're interested in the details of the return trip?
How to fly from Shenzhen to Moscow (direct flight)?
Sanya Resort and Moscow are at a distance of 7200km (approximate flight time - 10-11 hours). For example, on the way to the "Sheremetyevo" the airline "China Eastern" travelers spend on the road 11 hours.
The approximate cost of the ticket to Moscow Sanya - 46500 rubles, but in September, July and August, there is a chance to get a ticket at the price of 29000 rubles.
Connection Flight Sanya-Moscow
The return route can be routed through Beijing, Seoul, Doha, Dubai, Shanghai, Urumqi and other cities (the flight will last 14 to 37 hours).
As the main carrier acts "ChinaEastern Airlines "? Fly through the Shanghai and Frankfurt will be completed after 29 hours, and in Shanghai and Zurich - after 32 hours. If the responsibility for the mission will take on the "China Southern Airlines", making the transplant in Guangzhou and New Delhi, take you to the house for 26 hours in Wuhan and Bangkok - 35 hours Urumqi - 16 hours, in Shenyang and Frankfurt - 25 hours, in Hangzhou and Beijing - for 28.5 hours. If desired, the transplant can be made in Xi'an and Shanghai and Guangzhou Venchzhou or (in both cases, you will fly with "Air China" and will stay on the road 31 hours).
Selection of the carrier
Trusting his return to Moscow, you canthe following airlines (you will fly on Boeing 737-900, Airbus A 380, Boeing 747-400 Combi aircraft or other): "China Eastern Airlines"; "Transaero"; "China Southern Airlines"; "Shanghai Airlines".
Fly from Sanya to Moscow, travelers will be able tofrom Fenghuang International Airport (SYX) - it is removed from the city center 15 km. You will be prompted to resort to the services of ATMs, bank branches, currency exchange, and serves national and international cuisine here in the open food establishments.
Things to do in flight?
While in the air, it is worth thinking about which ofrelatives to give gifts, bought in Sanya, in the form of national conical hats, Chinese tea, Chinese natural cosmetics, local dried fruits, shells of various shapes and colors of clothing, candy beef products from crystal, silk and pearls.
Photo