Railways in China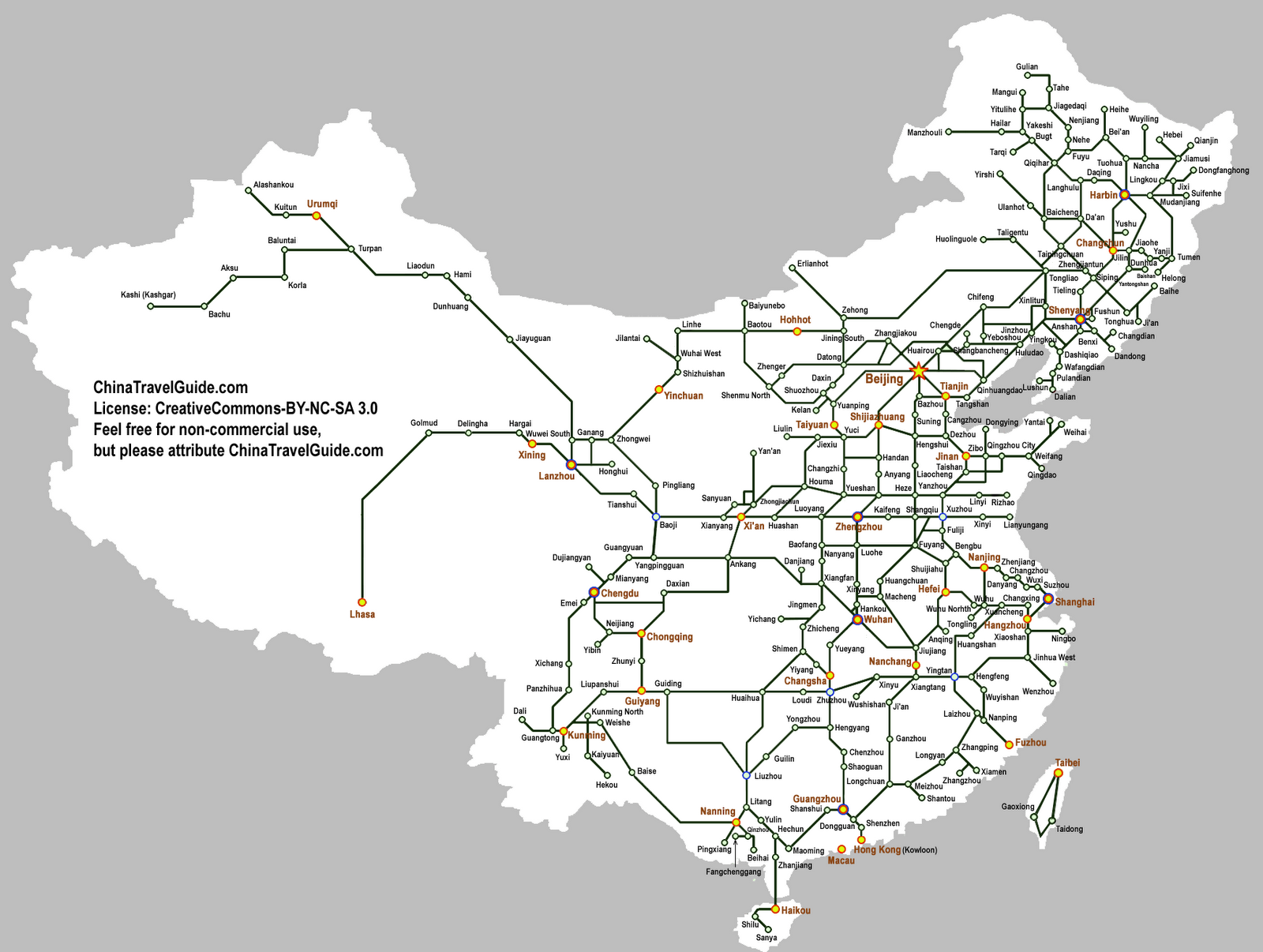 The most popular and comfortable mode of transport inChina is considered to be a train. The railway network entangles all provinces. The exception is the Macau Administrative Region. China Railways operate with 1876. Currently, they are the most important part of the economy.
The development of China's railway sphere
Rail passenger transport hasaverage speed of 200 km / h. The country ranks second in the world longest paths, giving the United States. The length of railways is 103 thousand km. Half of electrified tracks. Experts predict the further rapid development of rail transport in China. Highland Railway was launched in Tibet in 2006, Chinese railway map is constantly expanding. New routes are being developed continuously and quickly available electrified. Railway high-speed road - is a relatively new form of passenger transport. The maximum speed of the train in China is 350 km / h. On the railway from Beijing to Shanghai, the train runs, reaching 380 km / h.
With passenger trains could make forChina trip of any complexity for the available money. For ticket reservation site is www.chinahighlights.ru/china-train or ru.ctrip.com/trains. On the Chinese site information is presented in the form of hieroglyphics. See timetable and book tickets can not be there without the knowledge of the language. To book a ticket is better to use the services of one of the tourist sites. With the help of tour passengers can advance to ensure yourself w / tickets.
Chinese train
On the railways of China moving traindifferent types. This high-speed trains the G, developing speed within 350 km / h, the C long-distance high-speed trains, electric D at speeds up to 250 km / h, and others. Between the settlements run trains, which are designated by numbers. On major holidays start additional trains Trains L. China's trains are copies created in other countries. They have the quality in no way inferior to the originals, but at the cost of revealing more than winning. Domestic ply counterparts Siemens trains German, French, Bombardier and others.
Schedule, ticket prices and dockingdisplayed on travelchinaguide resource. Ticket prices depend on the type of train. The longer is part of the lower fare. Make reservations online ticket, passengers can buy it at the agency after his arrival in China. Tickets start selling up to 18 days before departure.
Photo