Wuhan Metro: circuit, photos, description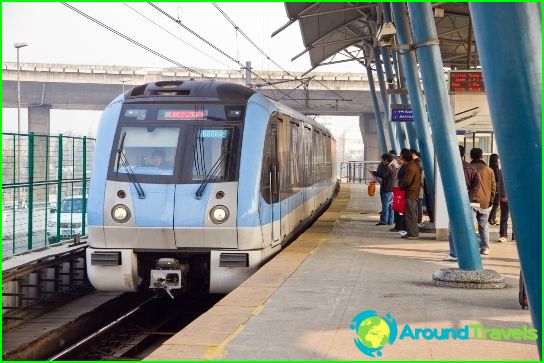 Scheme of Wuhan Metro
Underground Chinese city of Wuhan isa light rail system. Wuhan Metro is constructed and is under active development. Today, fully functioning only three lines with a total length of almost eighty kilometers. For the needs of the passengers in the subway runs 64 Wuhan station. Passenger traffic in recent years has increased to 200 thousand people a day, but it does not solve all the problems of a densely populated city.
Wuhan is divided into three main areas,located on the banks of the river. City Bridges are overloaded, and roads can not cope with the flow of transport, which is getting bigger every year. That is why first of all subway opened in 2004, has helped the city to unload part of the road. Each subway line has the color markings on the schematic map. "Blue" Wuhan Metro line begins in the northwest, to be in the town center and climbs to the scheme in the north-east. It has an alphanumeric labeling U1, and the length of its route is almost 29 kilometers. 27 of its stations are located in the urban district of Hankou, the river "blue" does not cross the twig.
Another popular among residents and visitors alikeWuhan metro line - "pink" or U2. It starts on the northern edge and passing through the center of the business districts, down to the south and southeast. Its trains run mostly underground and cross the Yangtze River through an underground tunnel. The large flow of passengers on pink branch was the reason that the compositions of the eight cars used on this route.
Branch, marked in green calledU4 and is under active construction. So far put into operation only 15 stations, two of which you can go to the "pink" route. All trains in Wuhan metro equipped with air conditioning. At the station names circuits are duplicated in English.
Photos Wuhan Metro
Scheme of Wuhan Metro