Xi'an Subway: circuit, photos, description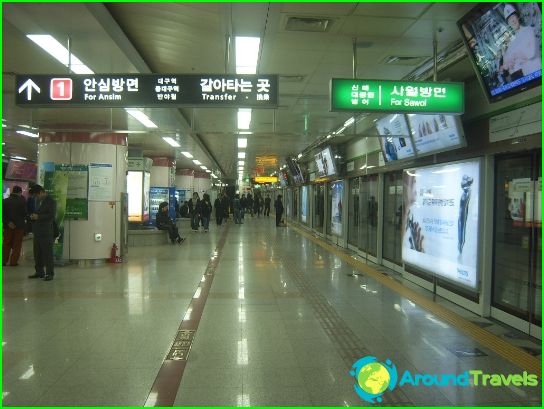 Metro map of Xi'an
It met in the Chinese city of Xi'an wasofficially opened in September 2011, although planning began his napkin in 1980. Much time was spent on the coordination of the project and the preparatory work, and therefore laid the first station took place only in 2006. Today, Xi'an subway - is an important part of the transport system almost eight millionth city.
In Xi'an Metro operates two lines, the totalthe length of which reaches almost 52 kilometers. For the carriage of passengers opened 40 stations, they take up to 170 thousand people daily. Annual passenger Xi'an subway up to 60 million people.
The first phase of Metro Xi'an was commissioned in 2011. This line has a brown mark on the public urban transport schemes. It crosses Xi'an from north to south through the central districts of downtown. the route runs underground beneath the famous southern and northern town gates and a bell tower. The length of the "brown" branches is more than 26 kilometers, most of the tracks laid by underground methods. The route is open 21 stations.
The second branch of Xi'an subway is "blue"route tab which occurred in 2010. The line was put into operation in the autumn of 2013, and today 19 stations for the entry and exit of passengers open the route length of almost 26 kilometers. "Blue" twig connects the western and eastern sections of the city, with its central part. The government plans an extension of this line to the suburbs of Xi'an, Xianyang city, which has an international airport. That's where all the guests arrive Xian, and because the metro station there will be very helpful.
Metro Pictures Xi'an
Metro map of Xi'an