Sales in China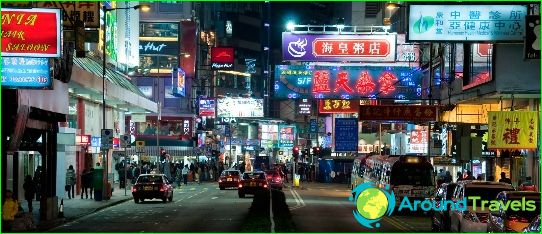 The availability of Chinese products is known to all. If you have previously been associated with the Chinese manufacturers of low-quality products, but today the situation is different. Chinese Technology evolves rapidly. This country offers excellent products that are in high demand worldwide.
Features Discount season
Sales in China - it is an opportunity to makea lot of economical purchases. The trip to this country you can take at any time of the year. But the biggest discounts observed in sales season. During this period, shopping will save you a fairly large amount. Mass excitement among buyers begins winter. After the New Year, many Russian tourists flock to China to get to the sale.
Shopping tours are very popular, sothey give the opportunity to buy goods at low prices. Accessibility is a Chinese and hotels, so travelers do not have problems with accommodation. discounts peak season falls on the last day of January. Sale takes place before the Chinese New Year celebration. Before the New Year Chinese people eager to sell the maximum number of items. At this time, discounts reach epic proportions. Therefore, experienced buyers seeking to China for the New Year is the season of discounts.
You can catch the sale and other holidays. For example, on October 1 - Day of the PRC and Mayday. Usually the action is related to the purchase of goods on any amount, after which the customer receives a voucher for 300-200 yuan. Further, this voucher must be used for the next purchase in this store. Seasonal sales occur, by analogy with the European. Discounts on products from previous collections, sometimes reaching 80%.
Where to go shopping
The most popular places are located at the shopaholicsin Beijing, Shanghai and Hong Kong. During a trip to Beijing it is recommended to visit the famous shopping areas. For example, Xidan, Wangfujing, and others. There are concentrated shopping malls where you can buy any clothing brands. In addition to the Chinese brands in the store are all kinds of European. Inexpensive shoes, clothing and accessories are on the Silk Market. For souvenirs and antiques should go to the market Pandziayuan. As for the other major cities of the country, such as Shanghai, and there you will find similar products. In Shanghai, there is a night market where marked the lowest possible prices for different products. In Beijing, there are two Outlet, which unites products from different manufacturers.
Photo