Tax free in China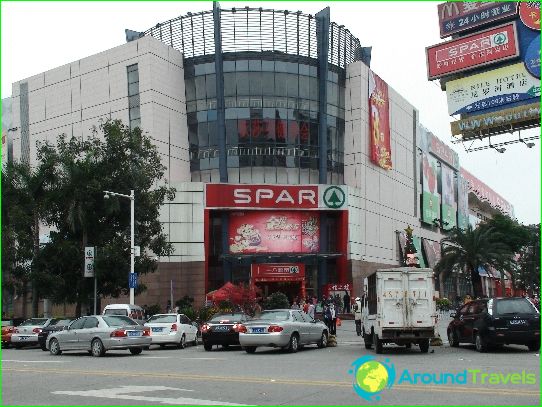 In China, foreign tourists can returnthe money spent on shopping, the refund amount will be 11% of the total purchase price. Compensation becomes possible only if the purchases were made in the same trade institutions and their value exceeds five hundred yuan, which is about 80 US dollars. VAT refund is possible if the period of stay in the territory of China shall not exceed 183 days, and all documentation will be issued within ninety days from the date of purchase.
What acts of purchase tax free: clothing, footwear, watches, jewelry, cosmetics, stationery, sporting goods, electronics, medical instruments and furniture. VAT refund is possible only if the goods are available at the customs office in the original packaging.
Where possible with tax free shopping
In all the shops where you can spend shopping withthe possibility of VAT refund, customary to place relevant ads, written in English and Chinese. Be prepared for the fact that these little stores in China and in most cases they are the pavilions. At the same time the staff should be asked to provide a special check, which will need to carefully fill. If the seller speaks English poorly, there may be serious difficulties in the design of the check.
Official sources indicated only a few places where a system of tax free.
You can contact the Beijing airport to the Refund Point on the second floor and a third terminal in the domestic arrivals hall, as well as on the ground floor of the hotel Qinglan.
In Shanghai, you can visit the facility at Nanjing Dong Road, 99.
In Guangzhou, the VAT return is possible if you contact the office located on the second floor of the hotel Guangdong International.
In Hong Kong, you need to contact the bank, located at Des Voeux Road Central, 10.
Features of shopping and visiting restaurants in China
The prices of supermarkets and shopping malls in theProducts are fixed. On tax free markets and small shops does not work, but you need to bargain, because you can sometimes negotiate a discount of 50%. Keep in mind that tipping in China leave not taken. If desired, in a cafe in the major hotels and restaurants, you can leave a tip of 10% of the fixed amount.
Photo