Chinese Tradition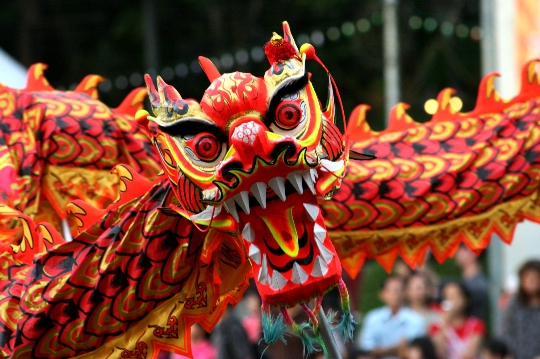 One of the oldest civilizations, China is not richOnly natural and architectural wonders. Customs and traditions of China began to form five thousand years ago, and during that time the richest layer of culture was created, which has had a strong impact on the surrounding country. For the Russian people the Chinese tradition - it is always exotic, but even a short touch to allow him to discover the world of the East: the mysterious, wonderful and varied.
Fifty centuries path
Even imagine that number - fifty centuries -rather difficult, as the Chinese traditions and customs of its five thousand years ago, has already begun to take shape. China culture is based on three main pillars - philosophy, art and politics, and each of them is inseparably linked with the other.
The two main areas of Chinese philosophy -Confucianism and Taoism, and today is dominated in all spheres of life of the country and the outlook of its inhabitants. The main religion - Buddhism - imeeet impact on all kinds of arts and folk art, from music to painting silk.
The culture and traditions of China - is a nationalsculpture, music, painting and calligraphy, opera and special dance, the art of tea ceremony and exotic cuisine. For the comprehension of all this is hardly enough for a holiday, but because the scope of the tour in China the knowledge of local customs can not be limited.
According to the laws of hospitality
Any European to Chinese - guest, and therefore itthe desire, in most cases, is the law. Hospitable hosts can allow guests to smoke even in their home, give the best room, offer an optimal program of excursions and entertainment. Going on a trip to China, you can be sure that the host country will not be bored in the truest sense of the word. Refuse proposals to conduct, show, help or assist to turn only in the event that a guest will repeat it politely, persistently and repeatedly.
Chinese Traditions assume constant exchangegifts. Guests can arrive at their own discretion, but the refusal of the host presenting a souvenir can be regarded as a reluctance to establish friendly relations.
It seems strange
Some customs and traditions of China may not sound too pleasant for Europeans, but this will just have to get used to:
The reluctance of the Chinese to respect personal space is not too convenient for those who are not used to push in the queues.
Too noisy and untidy behavior during the meal - a traditional sign that serves tasty and eat it with pleasure.
Lack of staff who knows the English language, even in hotels and restaurants may cause some complications, but in large cities this is becoming easier with each passing year.
Photo