China Trains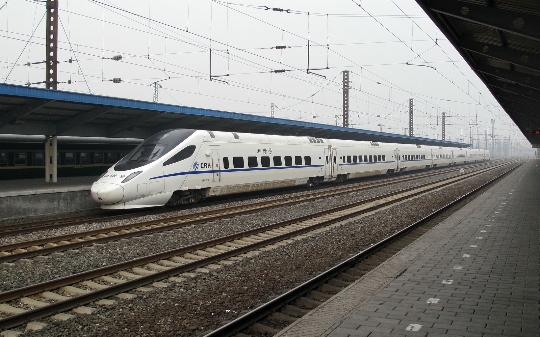 The best way to travel in China - a trip onrail. This is a great opportunity to get acquainted with the inside of the country. China Trains have good level of service. They are clean and comfortable. It is also important that rail transportation is available every day. In China, a large number of railways is under construction.
Where to buy w / tickets
To purchase tickets you must present your passport, to determine the date of departure and arrival, as well as the point of departure and destination.
Train tickets in China are starting to sell forTen days prior to departure. On the Internet you can buy a ticket for 12 days. Cheap tickets to travel to small towns in the country are very popular. Especially in demand and the standing seats. The cars are often crowded during the holidays. Train schedule in China can be found by referring to www.huochepiao.net site. Buy a ticket, paying the cost of the banking card, you can www.12306.cn on site. Ticket price depends on the distance, type of train and wagon.
Tickets for high-speed trains in China canhttp://ru.ctrip.com booked on site. On the Internet selling tickets for any Chinese trains and routes. Make a purchase can be in Russian. Students and children is a discount on w / tickets.
Types of trains
Chinese trains are divided into several categories. Second-class cars deserve special attention. Side shelves, they are deprived of, but the main compartment is equipped with 6 shelves.
The fastest trains are expensive and type G. They make a minimum number of stops and only have room for seating. Such compositions are able to accelerate to 350 km / h or more. From Beijing to Shanghai high-speed train takes just 5.5 hours. The ticket cost him 550 yuan more expensive. From the train type depends on the degree of passenger comfort.
High-speed trains are considered as those thatrefer to the types D and C. They are slower trains G-type and stop frequently. The train of this type gets from Beijing to Shanghai for 9 hours, and the ticket will cost 408 yuan. Buy train tickets in China can be a travel agency or at the ticket office at the station. Cheaper to buy them at the box office, as tour operators take a percentage for their services.
High-speed railways in China forma large network that connects the major cities of the country. The length of the network is about 10,000 km. The main centers through which are almost all trains: Beijing, Guangzhou and Shanghai. Travel by high speed train is considered to be the most convenient and fast. The average travel speed of the vehicle is 300 km / h.
Photo