Prices in Alushta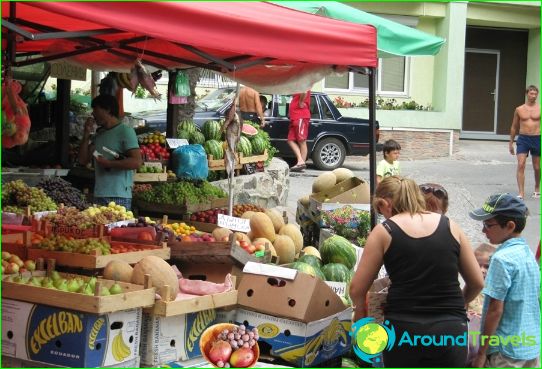 Alushta is among the most popular Crimeanresorts. Tours in Alushta are consistently in high demand, competing with vouchers for Yalta. Activities at this resort attracts people with different interests. These tend to families with children, couples, seniors and youth.
High prices in Alushta observed in the summer,when the city a lot of tourists. The holiday season begins in May and ends in October. Alushta offers holidays in boarding houses, sanatoriums, hotels and private sector. Rent a comfortable room at the guest house you can for 900 rubles. Prices in sanatoriums and hotels do not fall below the 1,700 rubles a day. It offers visitors interesting excursions, tours and attractions along the coast of the reviews.
Accommodation in Alushta
The resort takes vacationers year-round. Every year the number of tourists who wish to enjoy sea bathing and improve health, increase. a huge number of accommodation facilities built in and around the city. Therefore, each tourist can pick up a suitable accommodation. In Alushta base function in any holiday season. They are not intended for treatment and have minimal convenience. But at every base there suites. If you are interested in the resort hotels, there are different categories of hotels in Alushta. Many of them offer travelers a wide range of additional services. Some guests prefer to stay in the resort cottages. This small two-storey houses with all amenities. Cottages are in the city and for his feature.
Health and medical vacation in Alushta
The climatic conditions of the resort are considered verybeneficial to human health. Rest it promotes healing. Climatotherapy is especially effective during the peak season. Near Alushta is the famous mineral water spring Savluh-Su. Resorts also offer treatments with mud from Saki sources, aromatic bath, herbal medicine. In many hospitals offer includes physiotherapy, inhalations and mud baths. Particularly high demand for tours in the village of Rock, Professor's Corner and Partenit. In high season, to rest there high prices. So better to buy a ticket in advance. The price of medical tour in Alushta depends on a set of services. The average price per bed-day is equal to 1800 rubles in the summer months.
What to bring from Alushta
Tourists take on all sorts of sea souvenirs. Popular Crimean sweets made in oriental recipes:. Sweet nuts, Turkish delight, etc. In the Crimea make wonderful mouthpieces and pipes that purchase as a gift. At the resort markets, you can find various trinkets: beads, decorative plates, skullcaps, fans, jewelery from minerals and stones, talismans. An excellent acquisition will be a set of aromatic oils. In Crimea, offer 100% natural oils.
Photo