Prices at Yalta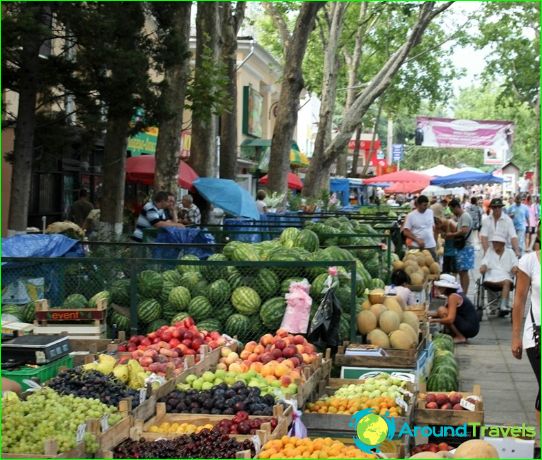 Yalta is considered the pearl of the Black Sea coast. Referring to the Crimea, tourists primarily think of this resort town. In the south of the Crimean Peninsula, all roads lead to the Yalta coast. Prices at Yalta higher compared to other resorts in the Crimean prices. And this is not surprising, because it is in this picturesque city rushes most of the rest.
On the pricing of the famous resort knownnot all tourists. To the cost of services in Yalta will not surprise you, kindly get acquainted with housing prices, tours, entertainment and food. This wonderful resort is accessible to people with average incomes.
How much is rent an apartment in Yalta
The rent depends on the location of housingat home. If the apartment is located close to the beach, it will cost more. The further housing on the waterfront, the cheaper it is. With the same level of comfort in the rooms there is a significant price difference. For example, if from the property to the beach need to get 5 minutes, the tourist will pay at least $ 100 per day. If, however, he will have to go on the bus, the apartment will cost $ 30. Low prices in Yalta observed after the height of the season will take place. Accommodation with sea view and is more expensive.
Having defined the distance to the beach, you shouldclarify the lease term. Today in Yalta you can rent a house for any period. Many tourists prefer to rent a room for rent. They can use the kitchen, bathroom, bathroom and appliances. If we consider the price in rubles, private hostels offer economy-class accommodation in the calculation of 700 rubles per person per day. One bedroom apartment for a day costs about 2,5 thousand rubles.
Much depends on the conditions offeredtenant. If the power is not provided by the program stay in a hostel or a hotel, it is better to prepare your own meals. Local public catering different queue, stuffiness and high prices.
Cost of popular entertainment
Activities at the resort is not without attractions and entertainment. In Yalta, there are many exciting activities for adults and children. Here are the prices of basic services:
boat trip - 5 minutes, 200 rubles;
cable car Ai-Petri - 15 minutes, 200 rubles;
Paintball - 1 hour, 600 rubles;
ATV rental for an hour - 800 rubles;
dive under water for an hour - 1500 rubles;
balloon flight for an hour - 12 thousand rubles.
The main items of expenditure for a rest - itroad, accommodation, food and entertainment. In addition, in Yalta you can use the tour to spend leisure time usefully. Tour operators offer a pedestrian, bus, boat trips to different regions of the Crimea. Therefore, beach vacation can be successfully combined with cognitive excursions.
Photo