What to do in Yalta?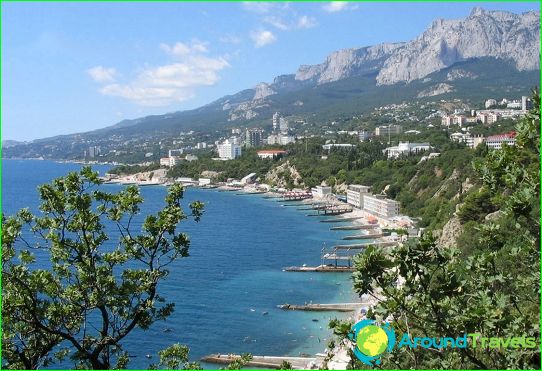 Yalta - a wonderful place to relax, inviting tourists to its friendly sea, the Crimean mountains, ideal for tourist trips, and amazing nature.
What to do in Yalta?
Visit Massandra winery to see the royal cellars with a gallery of vintage wines, taste different wines and buy a bottle of wine you liked;
Look at the different animals by visiting Yalta Zoo in whose territory is also an aquarium, where there are different kinds of fish;
To visit the Massandra Palace (it is open for visitors as a museum);
See the unique plants and flowers in Nikitsky Botanical Garden;
To visit the open-air museum of fairy tales - "Glade of fairy tales" to meet Koloboks, Alenka and brother-kid, croaker - one of the dwarfs surrounding Snow White;
Admire the Church of St. John Chrysostom, and Alexander Nevsky Cathedral.
Things to do in Yalta?
Getting around the resort is better on foot or by bus, which will take you to areas you are interested in Yalta and surrounding towns.
Want to see the most beautiful citySight? Go to the Cathedral of Alexander Nevsky - a magnificent building, which has a fine portals, open galleries and hipped porch (cathedral - a bright representative of the neo-Russian style). Be sure to see at least a beautiful monument, designed in the Moorish style - the palace of the Emir of Bukhara.
Those who are on vacation do not mind to wander through museums worth visiting Yalta History and Literature Museum and the Museum of sculptures and flower arranging.
One of the main Yalta entertainment - beach vacation: there is also the public and small private beaches owned by hotels and resorts. If you go to the central beach, you will enjoy beach activities available here in the form of interesting attractions. And on Massandra beach, which is close to the main beach, you can rent scuba, water skiing or scooter, or hang glide. If you find yourself on this beach in the evening, for you will open its doors to a nightclub in here "The Matrix."
For hiking ideal promenade named after Lenin, next to which there are shops, entertainment venues and restaurants.
If you arrive on holiday in Yalta with the kids, go to theZoo "Fairy Tale", together with them, you could watch the camels, zebras, tigers and pelicans. A very small zoo, visitors can ride a donkey.
If desired, you can ride the cable car (you can admire the panorama of the city), which originates from the waterfront and ends up in the mountains, at the top of Ai-Petri.
At rest in Yalta it is worth visiting not only forcrystal clear sea, wonderful climate, fabulous nature, but also for the unique attractions (the house-museum of Chekhov, Swallow's Nest, palaces and manor houses, parks and gardens).
Photos you can go in Yalta