Zoo in Koktebel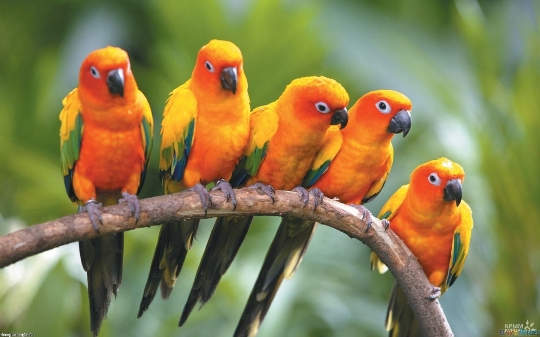 While vacationing in the Crimea with children, travelersseek to diversify their holidays, going on exciting excursions and visiting memorial sites. Every town and village on the peninsula boasts a palace or old, or the house-museum of the famous writer, or artist, or unique natural attractions. There in the Crimea, and special addresses where children love to visit the most. Was no exception and Koktebel - Zoo here yet, but the Bird Park is waiting for fans of birds and lovers of mysterious stories.
Bird Park "dinotheres Koktebel"
In Koktebel the title contains the word zoo"Dinotheres". This is the name the ancient rare animal species Proboscidea detachment - an extinct elephant. The park has set its skeleton, reconstructed the ancient Scythian time and Labyrinth pavilion organized with strange birds that fly freely through the exhibition hall and enjoy contact with visitors.
Pride and Achievements
In dinotheres guests with such rare birds,some even ornithologists to always manage to see. Parrots from three continents are available not only for shooting but also for communication with visitors - they can be fed.
The main exhibit is a labyrinth of time - ClockUniverse, there is no analogues in the world. Dial with Arabic numerals shows visitors the current time, and the Roman acquaints visitors with the most striking landmarks of the animal world and the change of epochs.
How to get there?
The exact address of the zoo - Autonomous RepublicCrimea, p. Koktebel, st. Gardening, Birds Park "dinotheres Koktebel". The facility is located on the road leading from the city to travel to Sudak and its white domes visible from afar. The distance from the central bus station - about 1.5 km, but because, having arrived to Koktebel by bus or taxi from other Crimean resorts, tourists can reach the park on foot.
Helpful information
Hours zoo in Koktebel - from 10.00 to 18.00. The park is open from 1 May to 1 November.
The price of tickets in "dinotheres Koktebel":
Adult - 600 rubles.
Children (from 5 to 15 years) - 450 rubles.
Kids under 5 years old - free of charge.
By purchasing a ticket, visitors can count on a personal tour guide services. The separation barrier and the cells in the exposition and no guests communicate with the students without restrictions.
To take a photo in the park will have to pay 100 rubles. for each camera.
Special offers on prices and guided tours are waiting for the group, sightseeing and tourist offices.
Services and contacts
Daily from Feodosia and Koktebel are available 8- or 45-seater bus and have organized a group trip to the Bird Park "dinotheres Koktebel" and Antelope Park "Safari Ranch."
On the territory of "dinotheres Koktebel" there quad rental.
The official website of the zoo in Koktebel - www.dinoteriy.com.
Phone +7 978 893 82 04.
Photos Koktebel zoo