Prices in Feodosia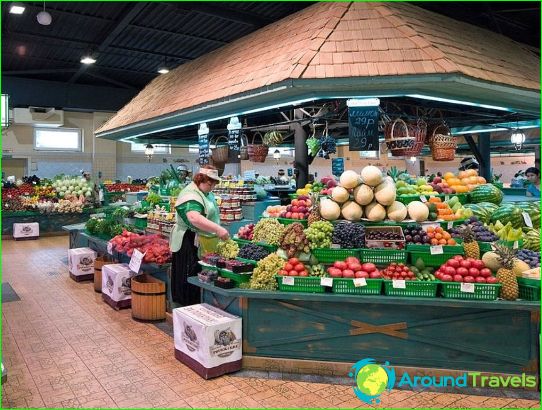 Theodosius - scenic Crimean resort and port,which is famous for its interesting history. Tourists there waiting for beautiful beaches and comfortable hotels. Prices in Feodosia low, which is an indisputable advantage of the city. However, there is such an influx of tourists as in Alushta and Yalta.
Theodosius - has long been mastered resort wherepossible secluded and relaxing stay. Pensions and health resorts offer effective treatment programs based on climatotherapy. On the coast there are good sandy beaches, as well as springs with curative mud and mineral waters. The resort spas treat diseases of the nervous system, kidneys, circulatory system, and others. Weekly tour in Feodosiya with departure from Moscow is about 20 thousand rubles (double room). Price for one room in a boarding house or a hotel is $ 30-40 per day. Private traders offering room for 700 rubles per day per person.
Pensions and Theodosia beaches
The main advantage of the resort - its age-oldhistory. The city has been 25 centuries. He has repeatedly changed his name and went from being a colony of the ancient Greeks to the Soviet resorts. Feodosiya is located in a place where the mountains touch the sea and steppe. The city occupies the plain, but next to it are the steppe and mountain areas. Popular travel destinations in the resort - Golden beaches, which stretch to the north-east from Feodosiya. It is there that are the best resorts and hotels. Drive to the line of golden beaches can be on a city bus. Many beaches in Feodosia are huge boulders and shallow sea. Good value offer pensions located in the village of Ordzhonikidze, who is among the mountain ranges. To reach this place by bus. Prices in Feodosia travel quite accessible. By taxi to any nearby settlement can be reached within 150 rubles.
Tours of the resort attractions
Travel companies offer manyexcursions, during which you can meet interesting objects Feodosiya. Many people who came to this resort for the first time, can not immediately determine how best to see the sights - in a group or on your own. The best option - take the help of a guide, who thoroughly knows the story of Theodosia. If you do not want to travel with a group, you can order a personal tour. Walk on Feodosia with a guide is about 2,700 rubles. Trips can be performed by bus or car. In any case, all visitors were satisfied with the beautiful scenery of the Crimean coast.
With the surroundings the resort is convenient to meet,taking advantage of bus tours. Very popular travel in small groups of 8-10 people. The cost of such trips is low. The most expensive cost individual trips on the Crimean peninsula. Many private hotels for tourists provide such services. Their value depends on the scale of the tour. The minimum price for a personal tour - 5600 rubles without additional costs to the museum.
Photo