Children's camps in Sevastopol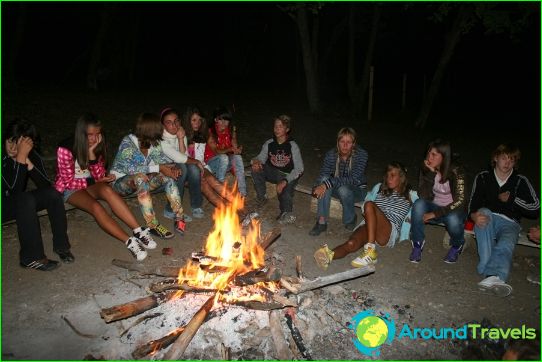 Sevastopol became famous far beyond the borders of theirthe country thanks to the unique climate and wonderful beaches. It occupies a prime location on the shores of the Black Sea in Crimea. Sea breezes soft, healthy air of the foothills, the wonderful coastal area - these are the advantages of the city.
Activities for children in Sevastopol
Children's camps in Sevastopol matchEuropean level. During the summer holidays, students receive a wide range of educational and entertainment services. Sebastopol camp - a sea bathing, sunbathing, interesting evenings, excursions and new friends. The resort operates more than 15 children's centers, inviting children to summer. Camp "Balaclava" works all year round. This sanatorium and health center, where you can take treatments in any season on the job training process, as the school works at the camp. Near Sevastopol are many good camps and sanatoriums. "Star Beach" resort area is considered to be the village of Orlovka, where operates a youth center of international importance. There every year a festival of the same name. It hosts a variety of concerts, parties, games and contests during the festival.
Tours for children
Rest in Sevastopol, children can not onlyhave a good rest, but also to expand their horizons. To do this, there are many tours that offer the children get to know the city's history. Sevastopol is the city-hero. Here are the famous attractions: Malakhov Kurgan, the Navy Museum, etc. Students have the opportunity to stroll through the historic boulevard, visit the dolphinarium and look at the aquarium.. The ruins of ancient Chersonese provide an opportunity to immerse yourself in the ancient world. Natural attractions of the resort no less famous than historical. Children's camps in Sevastopol include in their programs at the most scenic excursions. These include Cape Fiolent, Cape Aiya, Laspi rocks and other objects.
At the Crimean coast are the popularcamp. Most of them are located near the sea, in the park areas. Each camp has a well-developed internal infrastructure. On the territory there are playgrounds, pavilions, concert halls, library, dining room and others. Camp Sevastopol invite girls and boys aged 7-17 years. Change continues for 21 days. Typically, each such institution can accept simultaneously 300 children. Children live in comfortable buildings with all amenities. Camps provide students good nutrition.
Photos of children's camps in Sevastopol