Prices in Sevastopol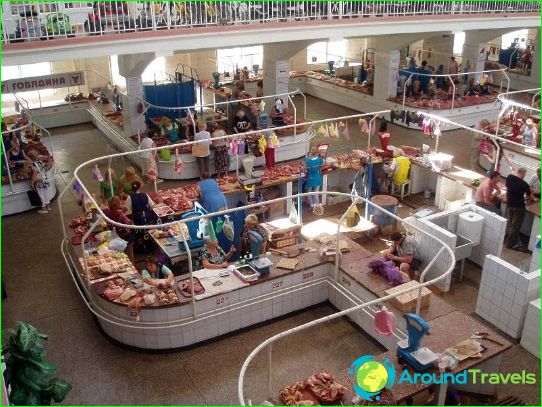 On the picturesque shores of several bays stretchesthe city of Sevastopol. It is located between the resorts of Balaclava and Orlovka. On its territory reigns unusual atmosphere of the coastal city with a long history. Sevastopol is transformed into a tourist center - within it everyone will find entertainment for the soul. Prices in Sevastopol low, as it does not compete with the most popular resorts of Crimea. But in the city there is a lot of interesting tourist sites:. Cave cities, seaside parks, catacombs, museums, etc. The cost of tickets to museums and exhibition halls of Sevastopol is 60-300 rubles for an adult.
In the vicinity of the city there are more than 50beaches, some of which are not domesticated. The climate in this region of the Mediterranean, subtropical, so the rest is very nice. Within the city limits there are several well-equipped and free beaches.
Things to do in Sebastopol
Rest in this city assumes, first of all,familiarity with its historical monuments. In cloudy weather, you can visit one of the many cafes of Sevastopol. The city has entertainment venues and restaurants. Tourists are also attracted by the historical and cultural sites of the city. They walk in the seaside park, boating, visiting an art gallery and a museum.
Popular tours
In summer, on every corner you can see the tablestravel companies that offer sightseeing tours in the surrounding area of ​​Sevastopol. You can select a program that includes trips to different cities of the Crimea. City tours and bays are also very interesting. They do not take up a lot of time and cost is cheap. Individual tour of Sevastopol is worth 30 euros. For bus and walking tour group tourists pay 700 rubles. Who can use the shuttle service on the route Simferopol-Sevastopol, which costs 2,300 rubles and takes 1 hour.
What to buy in Sevastopol
Vacationers acquire traditional CrimeanSouvenirs:. fees herbs, soothing pillow, stuffed with herbs, wood crafts, products made of shells, essential oils, icons, wine, etc. The locals offer original souvenirs Sevastopol. These include his cap, vest and jack. They are sold everywhere in the city. The selection of such products is very wide and the minimum price. On sale is a vest embroidered with sleeves, for adults and children. By purchasing a vest, you can pick up her naval hat, jack or peakless cap.
Vacationers come to the delight of the Navysouvenirs such as badges, weapons, awards, and other products. Prices in Sevastopol for such products available. Souvenir badges, medals and orders are sold at low prices - from 300 rubles per share.
As a gift, you can buy any souvenir fromcity ​​image. Sevastopol is situated near the Inkerman Winery. This contributes to the wide dissemination of products in the local markets of the plant. Tourists are offered a good wine and champagne at reasonable prices. For example, white vintage wine costs about 660 rubles per bottle.
Photo