How to fly from Simferopol to Moscow?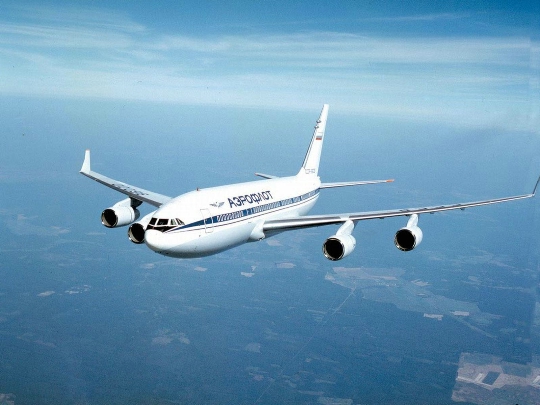 You spent your holiday in Simferopol? On vacation you made descents into the caves, examined monuments, paragliding, been fishing, as well as cycling and rode on horseback? But now it is time to think about the departure home.
How to fly from Simferopol to Moscow on a direct flight?
From Simferopol to Moscow (you have to overcomeslightly more than 1200 km) can be reached for 2-2.5 hours (on the flight duration affects the selected airline, aircraft type and airport where the landing is planned in Moscow). So, with "Transaero" flight will take only 2 hours to "UTair", "AirOnix" and "S7" - 2 hours 20 minutes.
The average price of a ticket in the direction of Simferopol-Moscow is 6000 rubles.
Flight Simferopol-Moscow with change
If your air travel planned soa way that on the way to Moscow, you will have to change trains (flight with transfers take 5 to 22 hours), it will be made in Riga, St. Petersburg, Minsk, Samara or even Istanbul. When making a transplant in Istanbul ( "Turkish Airlines"), you will land in Moscow after 8 hours if you fly via Minsk ( "Belavia"), your air travel will end after 6.5 hours, and if through Riga ( "Air Baltic" ) - 7,5 hours. If your route is planned taking into account the two transplants, for example, in Samara and St. Petersburg ( "Aeroflot"), then to the right destination, you will find yourself at 21 hours 45 minutes.
Select airline
Getting into Moscow from Simferopol possible recourseto services such airlines as (flights are carried out on board the Boeing 737-500, Airbus A 310, IL 96-300, TS 2014 and other aircraft): "Aeroflot"; "Red Wings Airlines"; "VIM-Avia"; "Swiss International Airlines", "Transaero", "S7", "Belavia" and others. On this route each day committed several flights.
Flights to Moscow are carried out from the airportSimferopol (SIP). Here every traveler can use the cafe services, ATMs, shops, including souvenir, health workers (there is a medical center), recreation areas (the airport is even a comfort station room), stalls with periodicals (before departure, you can flip through a magazine or newspaper, read interesting books ).
What to do in an airplane?
You bought a lot of souvenirs in Simferopol? The time spent in flight, will allow you to decide what (of decorative wood products in the form of beads, beads, combs, supports under hot, Crimean wines, paintings, shells, composition of dry flowers) and who give a memento of your trip.
Photo