Prices in Yevpatoria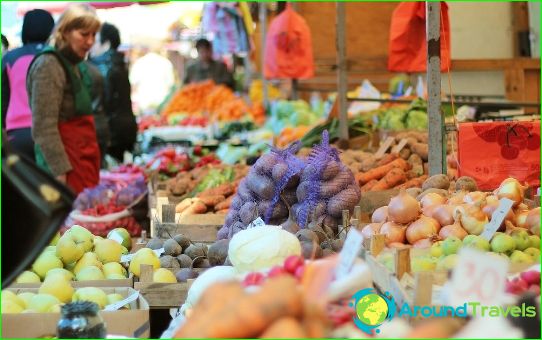 The popular town by the sea - Yevpatoriyaannually receives a huge number of guests. This resort attracts beach lovers and educational tourism. Prices of Yevpatoria in the private sector are set homeowners. At the cost of apartments and rooms affect market policy and inflation. Accommodation in hotels of the resort is quite expensive.
Prices for accommodation in Yevpatoriya
If the apartment is removed at 2 km from the coastal zone,the rent will be about $ 15 per day. During the high season (August July) prices rise by almost 2 times. Even more expensive cost apartment renovated and equipped. Rent an apartment near the sea costs $ 50 per day per person. Rent a house in Yalta a lot more expensive.
What to See in Yalta
The town lies on the north-west of the Crimea, in the zonesteppes. It is located along the Gulf Kalamitsky. Yevpatoriya famous for its beautiful beaches, covered with soft and clean sand. The approach to the Gulf shallow and the water is clear. Therefore, the local beaches are good for children's activities. The resort wonderful climate, there are no sharp fluctuations in temperature. In Yevpatoriya 258 sunny days a year. The sea warms up quickly, so you can relax at the resort this spring. Besides beaches, the city attracts the historical and cultural objects. Yevpatoriya has a rich history. The resort has a noble estates, old streets, the tram line.
Tour operators offer interesting tours of theYalta and its surroundings. For fans of outdoor activities are hiking, amusement parks and a water park "Banana Republic Akvaparkos". Prices of excursions and activities designed for families with middle-income countries. Near the town are the salt lakes or estuaries. Mud and water of such lakes are considered to be healing. The first source of mineral water in Yalta was opened in 1959. Tourists are offered medical tours to these sources.
What to buy in the seaside resort
Yevpatoria is associated with the sea. Therefore, maritime souvenirs are in great demand among tourists. They are happy to buy corals, starfish, seashells, pictures of the stones and other attributes. For souvenirs and crafts in Yalta prices low. If desired, you can find yourself beautiful stones and shells on the beach. From shells locals do amazing panels, miniatures, compositions and crafts. On the promenade can be purchased peakless cap, vest, model boat, sailboat, ornaments made of shells and other things. In Yalta, you can buy the Crimean cognacs and wines.
Photo