Entertainment in Crimea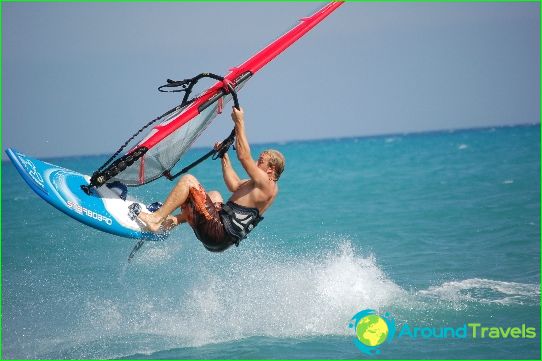 The Crimean peninsula is always interested touristsas a place of leisure of youth, families with children, retired leisurely, amateur athletes and active adherents of a beach holiday. What entertainment await vacationers in the Crimea?
Zoo "Fairy Tale"
This is the first private Crimean zooLocated in the city of Yalta. In total, it is home to 600 animals, which look just fine. Guests can feed the zoo animals. To do this, at the entrance you can buy your favorite treats animals, and while walking to feed the zoo inhabitants. Thus even allowed to enter the cages of some animals. You may want to take a picture with the cubs. EXTREMALS pleasant cafe on the tiger aviary - the floor of the cafe completely transparent.
The winery "Massandra"
Skip the visit to this place does not alloweach. Getting on the territory of "Massandra" can immediately forget about mass consumption drink from the nearest supermarket. Here you will find a real live tasting wine.
The building of the plant draws in itself onlytheir appearance. You will see a real medieval castle with gray stone walls, towers, narrow windows, battlements and arched wrought iron gate. An indispensable part of the tour is a visit to the cellars Golitsin. The collection is available wines has almost a million bottles and has long occupied a place of honor in the pages of the Guinness Book of Records.
We advise to choose the extended tour, which includes not only the inspection of the cellars, and wine tasting.
Sevastopol Aquarium
It is also called the main supplier of the cityhorror stories. Periodically, residents begin to tell each other that one of the exotic inhabitants of the aquarium ran into hiding. Sometimes the rumor is true, in particular, Vietnamese yellow python a month living on free bread.
But the exhibits, capable to escape, here are a few. After all, the main inhabitants of the aquarium are waterfowl. It is tropical fish, turtles and stingrays. Guests can explore more and exhibits a collection of dried. Here you will see and toothy piranhas, and large crabs. Babies are very like it, however, and adults too.
dolphinarium
An excellent opportunity not only to look at the performance of smart mammals, but also a chance to swim with them in the same pool.
Photo