Crimea Reserves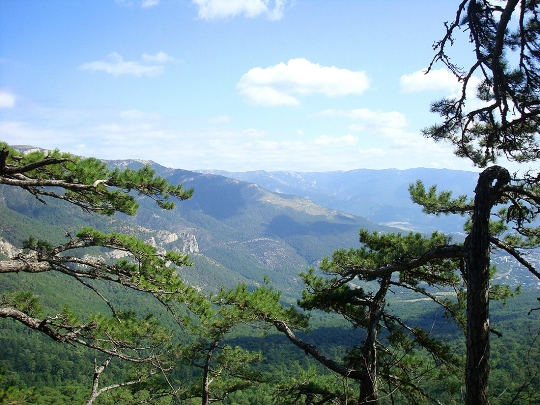 While vacationing in the Crimea, a curious tourist will certainlywant not just sun, sea and beaches, but also rich ekskursionki, allowing to diversify holiday and see many interesting places and natural beauties. To help in the organization of the cultural program are reserves of Crimea, which has more than a dozen on the peninsula.
On the Nature and Architecture
All Crimea reserves can be divided into two large groups, depending on the purpose of their creation and activity:
Natural and biosphere reserves Crimea - a six protected areas, the first of which - the Crimean Natural Reserve - was established in 1923.
Historical and cultural reserves in the peninsula -this significant urban or rural objects of special value from the point of view of architecture, ancient history and cultural features of the life of the Crimean population. The first among them - Sudak fortress sanctuary, was born in this status in 1928.
Palaces and Parks
These attractions are well Crimeanknown and regular guests of the peninsula, and to those who were in these parts the first time. See the Vorontsov Palace Museum or the Fountain of Bakhchisarai the dream of every tourist, for whom a beach vacation is unthinkable without the rich excursion program.
Alupka Palace built in the XIX centuryMoorish style at the foot of Mount Ai-Petri. Several permanent exhibitions acquaint with life of Vorontsov, and the park adjacent to the building, considered a masterpiece of landscape design.
Genoese fortress in Sudak was builtfor defensive purposes in the XIV century. Today on the territory of a museum, where each object is provided with a supporting plate with detailed information about its history.
Landscapes of the soul
Nature Reserves of the Crimea - a six objectson the territory of which are carefully preserved plants, animals, landscapes and ecosystems. The most famous - Yalta, whose territory permanently withdrawn from economic exploitation. The main attractions of the Yalta reserve - the top of Ai-Petri, which is a cable car, mountain waterfall Wuchang-Su, a height of almost 100 meters, and the Three-eye cave.
The Karadag reserve Crimea laid twoecotrail - pedestrian and sea and opened Museum of Nature, whose exposition acquaints visitors with the local inhabitants and their characteristics. Along the shores of the volcanic massif Karadag there are three types of Black Sea dolphins, and while walking around the park can be seen foxes, lizards, hedgehogs, and more than two hundred species of birds.
Photo