The population of the Crimea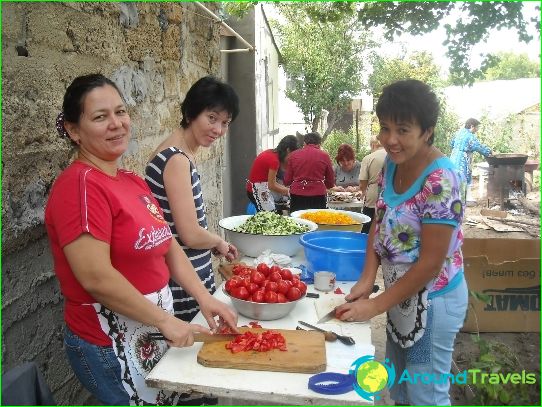 Crimea has a population of about 2 million people (an average of 1 km2 is home to 78 people).
The population of the modern Crimea was formed bycomplex and lengthy ethnic processes. Such ethnic groups as the Karaites, Krymchaks Crimean Greeks, Armenians, Crimean Tatars began to settle in the peninsula even during the Middle Ages. Because this is where the conflict of interests of many countries and civilizations, the diversity of peoples is easily explained by the fact that at different times of the Crimea was part of various empires and states.
Today is home to about 125 ethnic groups in the Crimea.
National composition of the Crimea is presented:
Russian;
Ukrainians;
Crimean Tatars;
Belarusians;
other nations.
Official languages ​​- Russian, Ukrainian and Crimean Tatar.
Big cities: Sevastopol, Simferopol, Yevpatoriya, Yalta.
Crimean residents are Orthodox, Islam, Protestantism, Catholicism, Islam.
life expectancy
On average, residents of Crimea live up to 73 years (it is 6years less than in the EU). To fully provide Crimeans medical care and provide necessary medicines health institution, in 2014, the government expelled an additional appropriation in the program "Health of the Crimean people" (funding has increased from 250 million rubles up to 3 billion).
In addition, programs are held in Crimeaimmunization of the population, due to which diabetics get drugs, and with cancer - chemotherapy. In addition, the public is given the opportunity to be treated for viral hepatitis and use preventive measures (HIV / AIDS).
The purpose of this funding is to improve the duration and quality of life of people living in Crimea.
Traditions and customs of the inhabitants of the Crimea
To get acquainted with the traditions of the inhabitants of the Crimea,should look at how they celebrate holidays. For example, the romantic holiday of Ivan Kupala is accompanied by kindling fires - young people frolic, jumping over them, and the girls prefer to weave floral wreaths and let them into the water.
During the Christmas holidays, the streets of towns and villages filled with amateur and professional teams (they sing Christmas songs).
In Crimea there are more than 30national-cultural associations and about 70 ethnic groups, so if you have a desire to get acquainted with some of the traditions of the peoples of the Crimea, you should go to the meeting and organized the evening in the ethnic style with a national dinner.
Photo