Prices in Kerch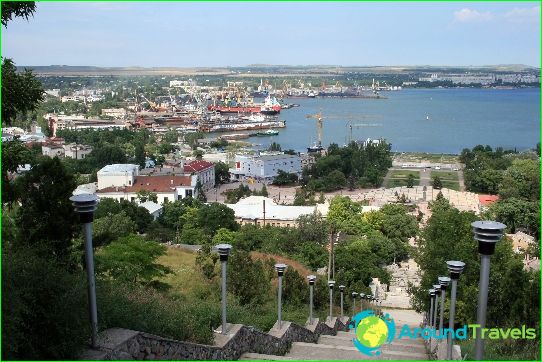 Among the largest cities of the Crimean peninsulapart of Kerch. This city has the glory of the resort and recreational complex. In addition, he is known for ancient sights. Residents and guests of the resort can relax on the shores of the two seas. Prices in Kerch considered democratic when compared with other prices Crimean resorts.
How much is the accommodation
In the boarding houses and mini-hotels prices are inWithin 200-1300 rubles per 1 person per day. In the private sector you can rent beds for 90-130 rubles. Prigorodnoye settlement is considered to be more convenient in terms of proximity to the beaches. It is worth considering that is the Kerch seaport. dirty sea water near the port itself. Home is better to shoot in urban areas, which are removed from the port, but are close to the coastline.
Sightseeing and excursions in Kerch
This city is the largest museum in the opensky. He has developed over many centuries. During this time there was a lot of interest here. To learn about the history of each object, one vacation will not be enough. The most significant places of interest. Panticapaeum fort on Mount Mithridates, King's mound, the monastery of Surb Khach, etc. Entrance to the museum costs about 20-30 rubles. Excursions in Kerch an affordable cost. Very interesting is the excursion program in Sudak. Tourists often choose an excursion to the fortress of Kerch, which costs about 170 rubles. Guide program "Kerch 26 centuries" with a visit to Adzhimushkaya costs 200 rubles. Sea cruise on a ship is no more than 350 rubles. The peak excursion sales occurs in July.
The cost of products in the Kerch
During the summer season the resort pricesproducts are rising as demand increases. Prices of goods in the shops and on the Kerch market depends on the average level of prices in the Crimea. In Kerch marked the lowest price for Black Sea fish. Peleng, anchovy, mullet, flounder and sculpin are sold cheaply. In the Kerch markets offering fresh, tasty and cheap dairy products. They bring them surrounding villages. The cost of vegetables and fruits depend mainly on the crop in the current season. Food prices in Kerch differ little from the average prices in the Crimea. Tourists who prefer food restaurant, and do not carry large costs. In the city there are many inexpensive cafes and restaurants. For example, lunch in the cafe "Winter Garden" can be for 300-500 rubles.
Photo