Resorts of Crimea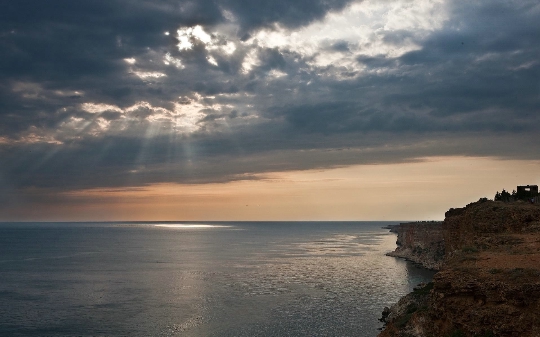 Nearly seven dozen resorts offersCrimean peninsula to its guests wishing to spend a vacation or holiday on the sea. Among them are such popular and widely promoted as Yalta, Sudak and Feodosia, and unfamiliar, but cozy and comfortable - Katsiveli, Olenevka or Strawberry. Choosing the right resort of Crimea, the traveler focused only on their own preferences and budget, and the sea, the sun and the hospitality of the locals here can be counted, regardless of geographical coordinates and zip code.
Three pillars of the Crimean beach holiday
All of the Black Sea coast of the peninsula can be divided into three regions, each of which you can choose your paradise for good beach holiday:
Southeast presented Feodosia and Sudakregions, where except for the Big Feodosia and Sudak guests prefer villages Spa, Riverside, Grape and Pioneer. The gems of this part of the peninsula are considered Koktebel Sudak, where in his spare time sunbathing, you can visit the famous historical sights.
On the southern shore of the Crimean resorts are located,It is known to all and sundry. Geographic terms and Big Yalta Big Alushta include dozens of towns and villages with modern and resorts. Trips to ancient palaces and tasting the famous Crimean wines, stroll through the magnificent parks and participate in beach activities make it possible to spend a holiday rich, varied and fascinating.
The west coast of the peninsula - it YevpatoriyaSaki and several smaller resorts, where the main Crimean resorts. The basis of treatment in local health centers account for mud and thermal waters, and the sea air and sun baths attached to each voucher as a generous and a nice bonus.
Always in the TOP
The same success with tourists are the resortsCrimea within the Greater Yalta. It is always fun and crowded, restaurants and nightclubs are innumerable, and therefore prefer to go for a vacation active and sociable people on the south shore.
In Sudak and Koktebel bohemian traveling fanssociety. Historically, there are going to artists and poets, actors and directors, and the east of the peninsula is considered a paradise for human creativity.
Mud in Saki and Yevpatoria allows you to forgetfor many ailments. The climate and the sea air combined with modern treatment programs sanatoriums work wonders, but because at these resorts of Crimea is always possible to find the true connoisseurs of comfort.
Photo