A trip to the Crimea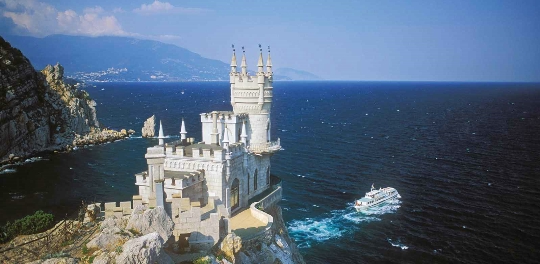 A trip to the Crimea - the dream of many. And then, finally, the opportunity to visit this beautiful peninsula. Therefore, the information about how it is more convenient to move on the territory of Crimea bude very handy.
Trains
All major cities of the peninsula linked by railways. Major transportation hubs - Simferopol, Feodosia, Sevastopol.
It is also convenient to move and conventional trains. At the same time the opportunity to pensioners free travel, and the children - a discount of 50%.
Bus
This is the hottest way to travel through the territory of Crimea. At the same time there are so many private carriers, so if you need you can get to any point of the peninsula.
From Simferopol the central bus station buses leave for long-distance flights. Another bus station, from where you can get to almost any city - Bus Spa.
trolleybus
In addition to road and rail links in the CrimeaIt has a totally unique way to travel between cities - on the trolley. The route length of 86 km. This method of travel is suitable for tourists who want to reach the southern coast. Trolleybus stops in Yalta and Alushta.
Water transport
The shores of the peninsula washed by the waters of two seas, so the movement of the water is developed enough. Kerch, Yalta, Sevastopol, Yevpatoriya, Feodosiya linked sea routes.
Taxi
Another very popular among guestsPeninsula way to travel through its territory. Services offered as a city taxi companies, and private firms. With private traders on the price to be agreed (bargaining is appropriate in this case), and the official taxis are required to have meters.
cableway
On the peninsula there are two cable cars:
"- Hill Yalta" Small lift. The opening took place in 1967. Go to the landing platform can be out of the city center. The entrance is near the hotel "Tauris". The top station - Darsan hill. For 12 minutes you will overcome the distance of 600 m.
"Miskhor - Ai-Petri." Big passenger ropeway. Construction of the road were in 1967-1988 years. Powered route all year round and in the winter time, it is sometimes the only way to get to the Ai-Petri. On the route, which is 2980 km long, has three stops:
- "Mishor";
- "Pinery";
- "Ai-Petri".
Photo