Havana Airport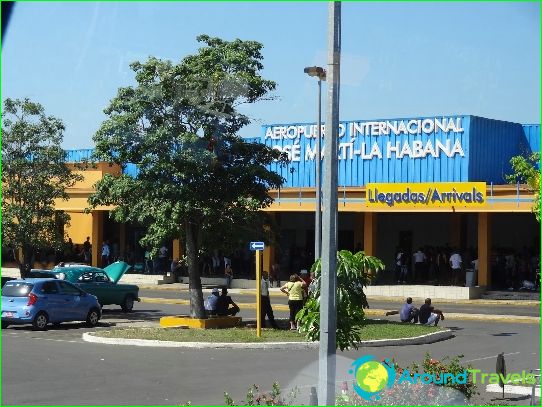 The main airport in Cuba is far fromthe city of Havana, about 20 km north-westerly direction. The airport is named after the famous Cuban poet Jose Marti. With its capacity of about 6 million airport served about 3.5 million passengers per year.
The airport has 5 terminals, of which 3It is intended solely to serve international flights. One terminal is used as a cargo and one for servicing flights within the country.
Airport them. Jose Marti is a sufficiently long runway, which brings a heavy trial.
From the airport collaborate many airlines around the world, including Russia - Aeroflot.
History
Airport in Havana was opened in early 1930,at the end of this year, Cubana de Aviación airline first postal flight Havana Sanyaga de Cuba was committed. And in 1936 successfully made a flight to Madrid.
In 1943, the tower was built at the airport. A little later, the first commercial flight for Havana-Miami route was perfect.
In 1961, Cuba and the United States relations have been spoiled,in connection with what were discontinued all flights between the two countries. Air traffic has been established only in 1988. In the same year a separate terminal was built, serving flights between Cuba and the United States.
Since 1998, the remaining 3 terminal were built.
services
International Airport in Havana is ready to provide its guests a variety of services, which can be found in any such airport.
Where you can find cafes and restaurants, ATMs and bank branches, currency exchange. Also available is a post office, luggage storage, etc.
Not bad been established shopping area, including duty-free shops.
Transport
Connections with the city, is perhaps not the best. The choice of only 2 options - taxi or bus.
Most tourists as a means of transportationselected taxi, since this is the most comfortable and quick in time. The fare will be around $ 25, on the way to the city center will take about half an hour.
Unfortunately, buses do not differ in Havanahigh comfort. It is necessary to consider this option only as a backup. Buses depart from Terminal 1. There is no clear timetable there.
Photos Havana airport