What to take to Cuba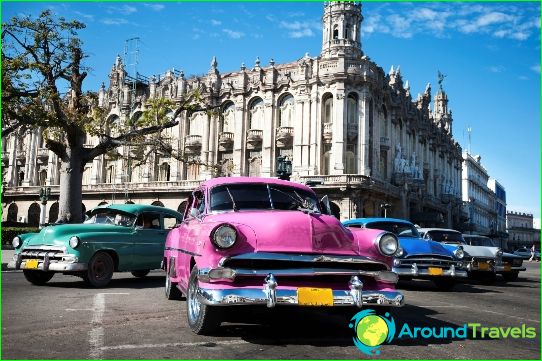 Cuba - tropical country, rest in aIt attracts many Russians. To support the development of tourism, the government allowed the Russian tourists to enter Cuban territory without a visa. The term of visa-free stay is 30 days. Tuned for a trip, tourists are starting to think about what to take to Cuba. The main rule - be in possession of all the necessary documents that will allow you to cross the border freely. We list these documents:
passport, the validity of which is at least 30 days from the date of departure from the territory of Cuba;
Flights to and fro;
if the trip with the child - birth certificate translated into Spanish;
International Driving Licence (optional).
What money to take to Cuba
The trip must take the euro. Large bills into small change for sure. In Cuba, you have to leave a tip in all bars. The monetary unit of the country is the Cuban peso, but the euro is accepted everywhere. Euros can be exchanged in the peso without problems. If the change American dollars, then you will keep an additional fee of 10%. Therefore, even before the trip change Russian rubles to the euro.
Required clothing
The country is under the influence of a tropicalClimate. There is almost always very hot. The exception is during the winter months, when Cuba useful light clothing with long sleeves. Put in your suitcase summer clothes: shorts, T-shirts, dresses and other summer clothes. Too many clothes carry with them is not worth it. To visit the restaurants you can grab a couple of evening dresses. If your plans do not include evening in luxurious restaurants, elegant clothes that do not need. In this case, your suitcase remains free space that can be used for more important things.
What personal hygiene items to take to the road
Necessary details are shampoo, shower gelshower, toothbrush. Some hotels offer their guests. But their quality may not suit you. Take a deodorant, sunblock gel after sunburn, insect repellent, a razor. Repellents should be taken necessarily, as in Cuba, a lot of mosquitoes, which become particularly active in the evening. Girls need to seize items of personal feminine hygiene.
Electronics and other things
In Cuba you will come in handy camera. It should not be put in a suitcase. Hold the camera with you to make interesting pictures at any time. Take the memory card, and preferably two or three. You can also grab a notebook, to throw off the photos there. Some tourists take with them and still camera.
Photos essentials