Batumi Airport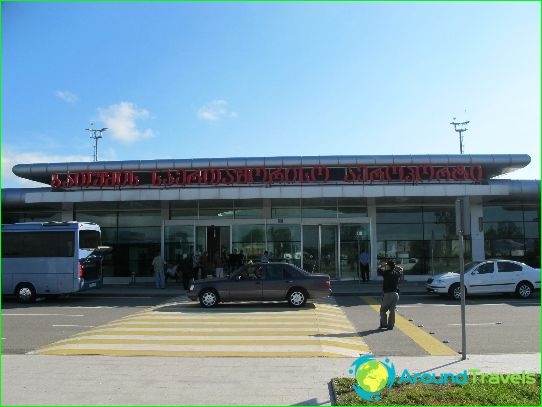 One of the three airports serving the city of GeorgiaBatumi. The airport is located near the town, about 2 km. Batumi Airport is ready to take on its single runway length 2420 meters, aircraft weighing up to 64 tons.
The airport has only one passenger terminal,put into operation in 2007. Passenger turnover is around 140 thousand. From here there are regular flights to Yerevan, Moscow, Istanbul, Kiev and other cities.
services
Batumi Airport offers allessential services that you might need on the road. For hungry passengers at the terminal cafés and restaurants, always ready to feed the visitors delicious and fresh food.
Also located on the territory of the terminallarge shopping area. Here, passengers can buy various goods - newspapers and magazines, perfumes, cosmetics, clothes, food, souvenirs, drinks, etc.
If necessary, passengers can seek medical help in the clinic or buy the necessary medicines in a pharmacy.
For passengers with children in the terminal areathere is a mother and child room. Besides Batumi Airport offers guests traveling in business class, a separate lounge, an increased level of comfort.
Also, the airport provides a set of standard services - ATMs, banks, currency exchange, post office, information desk, etc.
For passengers who have their own transport, the airport offers ample parking
Getting there
As mentioned above, the airport is located injust outside the city. Accordingly, here and good transport links. In the city you can go by public transport, this trip will cost a tourist is quite cheap.
Also from the airport to anywhere in the city can besend a taxi. Taxi provides a more comfortable ride, but for a more expensive fee that exceeds the cost of a bus ticket is about 5 times.
Photos Batumi Airport