Zoo in Tbilisi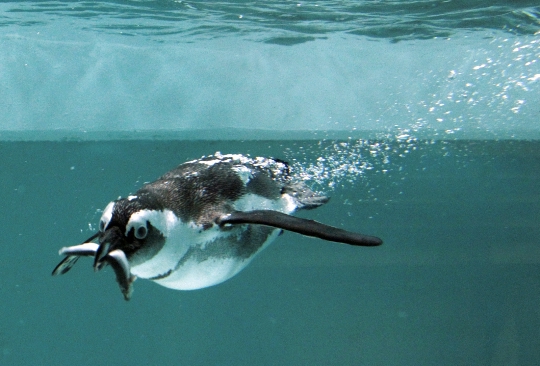 To spend the weekend with the children in the capital of Georgia, you canin many ways, but a visit to the zoo - one of the favorite holiday scripting or birthday, and local children and their parents. Zoo in Tbilisi for the first time took the visitors back in 1927 and since then his cages in an urban area Saburtalo have been the and venue open lessons on zoology, and convenient way to introduce kids to the smaller brothers, and even a film set for the film studio "Georgia-Film ".
Tbilisi ZOO
In Tbilisi zoo, whose namemakes happily smiling patrons, contains more than 800 animals representing two hundred different species. The most popular guests called white rhinoceros, Asian leopards, hippos and lions, but also traditional for the region consist of an aviary not suffer from a lack of attention.
Pride and Achievements
Intensive research activities conducted inTbilisi Zoo from the first days of its opening. In 1936, an experimental laboratory was established where conducted interesting experiments on hybridization. By crossing Dagestan tour and wild goats scientists was obtained hybrid Kozlotura and horse Tushino rock and a zebra gave offspring called zebroid.
In 1938, the zoo received a gift from Moscow exotic elephants, chimpanzees, hippos and parrots, it was decorated with the Australian Black swans, silver pheasants and American ostriches.
In 2015, the zoo has experienced terrible Tbilisifloods that killed nearly three hundred inhabitants. Thanks to the heroic efforts of the public and employees of the zoo, he was reinstated. Despite the fact that some of the animals killed, the number of recovered and within three months after the disaster favorite place of Tbilisi again receive visitors.
How to get there?
The exact address of the zoo in Tbilisi - Str. Kostava 64, Tbilisi, Georgia. To reach here, you can:
On bus routes 6, 14, 29, 42, 47, 51, 65, 85, 91, 92, 150 - stop "Zoo".
On the metro - station "Polytechnic Institute" and "Rustaveli".
Helpful information
Hours zoo depend on the season:
waiting from 10.00 to 19.00 From March 1 to May 1, visitors.
From May 1 to August 30 the park is open from 10.00 to 21.00.
From 1 September until 30 November Zoo welcomes guests from 10.00 to 19.00.
From December 1 to February 28 - from 10.00 to 18.00.
Price per adult - 2 GEL, children (3 to12 years) - 1 GEL. Toddlers and persons with disabilities can visit the park free of charge. To confirm eligibility must be presented at the checkout document with a photo.
Services and contacts
On the territory of Tbilisi zoo opened several children's attractions, souvenir shops and cafes. Here are the lessons of biology for students of local schools.
Official Site - www.zoo.ge.
Tbilisi Zoo Photos