Bus tours to Georgia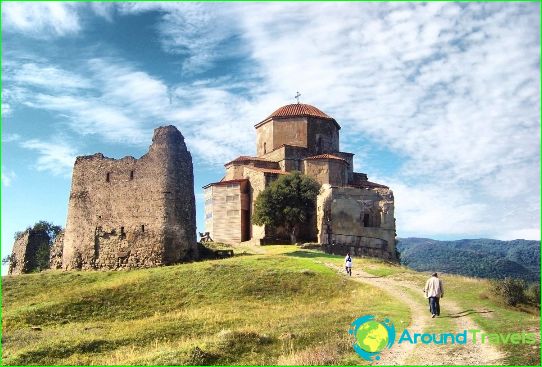 Georgia keeps its doors open in all seasons,but most tourists come here in spring or autumn. This is not only a country with a rich cultural heritage, but also amazing nature and fresh air. Georgians - a very hospitable people and are ready to host tourists all year round home. Georgia is sure to have you on the soul not only because of the abundance of attractions and beautiful species, but also because of the unique Georgian cuisine. Bus tours to Georgia will provide you with the opportunity to visit the country, paying absolutely ridiculous money, but at the same time get a lot of new experiences.
The total cost of the tour
The sooner you book the tour, the cheaper itIt will cost you. If you have the opportunity to go on tour not in splendid isolation, and the whole group, the discount will be even more tangible. Also help save the right choice of transport. For example, if you're willing to suffer a little inconvenience, and some of the ways to do on a train, you can save a significant amount of money that you would have to spend on organizing air travel.
The price will include:
hotel accommodation;
one meal (breakfast);
permanent services of a professional guide;
transit tourists along the entire route;
payment excursions listed in the approved program of the tour;
medical insurance.
Guided tours of their choice, a desire to visit that appears spontaneously in the course of the trip, as well as any extra meals are paid separately tourists.
The minimum cost of a good tour to Georgia - from300 dollars. For 300-500 USD you can manage to get such experience, which you will not get in any other country in the world, and that is so attractive to tourists in tours to Georgia.
Of course, the tour buses are used onlymost comfortable. Travel by bus pass quite relaxed: if you are going to visit Georgia in the summer, do not be afraid of suffocating heat - in each air-conditioned bus. On the way you will be able to relax almost in a horizontal position during a night move. Also, there are buses socket where you can charge your phone or other electronic device, and young travelers especially delight TVs with a wide choice of films and music.
As a rule, the location of the hotels offeredtour operator, very convenient - you will always be able to get yourself around the city and explore it yourself, as well as buy souvenirs and taste local cuisine. If you have any questions, you can always refer to the guide.
Photos of bus tours to Georgia