Taxis in Georgia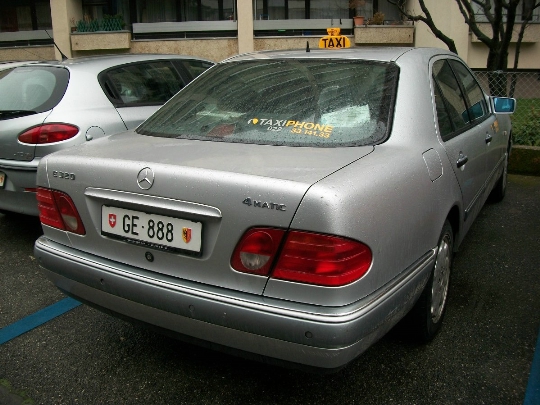 Taxis in Georgia are so unusual thatlike every newcomer, who decided to come to this charming hospitable country. Tourists take a taxi once, say it is a kind of adventure, like a roller coaster or other cool ride. Taxi ride - it's scary, very frisky and fun.
Features of the Georgian taxi
If you want to go somewhere in a taxi, you do notWe need long "magic" of the mobile phone to call anywhere. It is enough to go out and raise your hand. Within a few minutes you will be able to get into a cab. This ritual is completed. You are unlikely to get a text message from the taxi company dispatcher that all taxis are busy in your area. There are no such things. You do not have to beg the driver to take you where you want. We sat down - gone. On leaving the taxi paid as much as you need. Please note that the good nature of the Georgian taxi drivers does not know limits. Very often, they themselves can advise tourists hotel in which to stay. There were times that kindness taxi drivers do not even take the money for the fare.
Many tourists are amazed, how do you manage taxi drivers perform several things:
Smoking in the car, putting his left elbow in the window;
Scandal with other drivers (it does not look like curses, but just nice altercation in a raised voice);
Continuing to press the alarm button;
Talking with you the direction of travel, turning to face you.
Do not worry, always travel in a taxiterminate, as in the best films: a happy and wonderful. When you exit the airport in Georgia, then you naturally come running dozens of taxi drivers, who will invite you to go to it in their car, because it is cheaper and faster. You can take a taxi formal companies that can be called by phone: 511 (32 995) 78 78 78, (+995 32) 201 201 (Tbilisi), (+995 32) 94 44 44 (Tbilisi).
The cost of a taxi in Georgia will be approximately equal5 GEL, it is somewhere around three dollars. At night, the ride in a taxi will cost much more expensive, so before you bring a car, check how much you will be charged the fare. Official taxis have yellow identification mark.
Come to Georgia, a taxi in the country - one of the attractions with which to meet.
Photos Taxi in Georgia