Airports in Iceland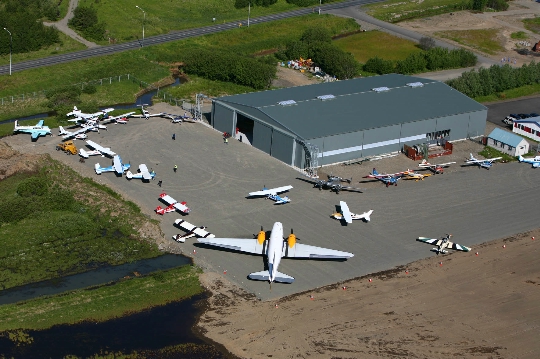 A small but beautiful Iceland mayIt seems expensive for the average traveler, but for those who dare to fly here, guaranteed to delight unusual landscapes of rare beauty and unique natural phenomena. Direct flights to Iceland from Moscow airport does not appear until the schedule of any airline, but with connections to Stockholm, Oslo and Helsinki can be reached here on the wings of several Scandinavian airlines. The second way - to fly through Peter on Island Air planes. In the sky will have to spend up to 4 hours without taking into account connections.
International airports in Iceland
The main focus of international air traffic in the country - Iceland Reykjavik-Keflavik airport.
The second air port, whose runwaythe band is able to send and receive international flights - Akureyri Airport in the north of Iceland. The city where the airport is located, and the airfield share only 3 km away, and the last renovation was carried out air harbor in 2009. In Akureyri, several times a day land side of the capital, and international transportation are presented in the schedule of planes from Copenhagen and London. Airport is of interest to tourists who want to go to the natural attractions in the north of Iceland - the waterfalls and the island of Grimsey, located above the Arctic Circle. Details about the schedule and the air port on the site - www.isavia.is/english/airports/akureyri-international-airport.
metropolitan area
Reykjavik Airport is often used asinterchange and refueling point a certain class of aircraft on transatlantic routes. Its runways allow you to do so without interference. Built during the Second World War, the capital of Iceland airport has become today one of the most important in Europe.
Regular flights from Reykjavik committedIcelandair airline in dozens of cities of the world, including - in Amsterdam, Brussels, Helsinki, New York, Paris, Washington, Zurich, Munich, Oslo, Glasgow and Frankfurt. Seasonal flights operate Wizz Air, Lufthansa, EasyJet, Delta Air Lines, Austrian Airlines. In the summer of Icelandic citizens can make use of charter flights and the rest on the sea in Slovenia, Turkey, Italy and Spain.
50 kilometers separating the air from the gatecapital, can be overcome by public transport. Transfer by taxi is very expensive. Schedule of buses, delivering passengers to the city bus station, tied to a schedule of arriving and departing flights. Travel time from the city to the airport is about 45 minutes.
Useful information for travelers is available on the website Airport - www.kefairport.is.
Dispersal field
The small airport of Reykjavik is located 2 km from the center of the Icelandic capital, serves passengers domestic flights from Akureyri, Ilulissat, Kulusuk and Nuuk town.
Photo