Railways Iceland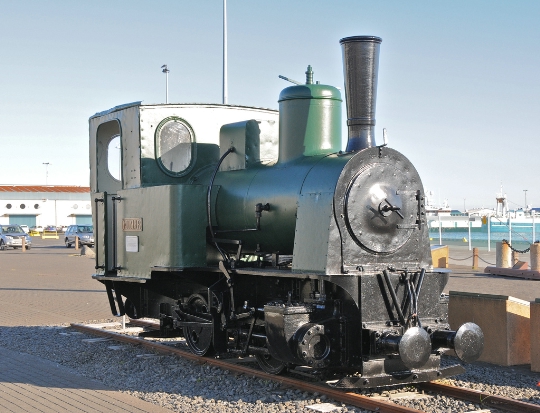 Railways Iceland disassembled, so the train in this country are not used. Three small branches had been built before, but they have not entered the public transport system.
History of Icelandic railway
The most famous of the railway project wasReykjavik narrow-gauge route. It operated between 1913 and 1928 and was intended for the transportation of goods for the construction of offshore breakwaters. For this railway locomotives cruised by in Germany. They have survived and are in the museum. In addition to the locomotives used open four-wheeled cargo vans. Another railway line was created in the early 21 th century and was intended for the transport of people and goods. It ensures the implementation of the project for the construction of hydroelectric power facility. Vans and locomotive were specifically purchased for the duration of the project. Upon its completion, the road is closed. The third railway serviced industrial farm country. The road was built near Reykjavik. It was a narrow-gauge railway network around the farm. After closing the road ceased to exist in the farm.
What kind of transport is used in the country
Residents of Iceland do without rail system. On the island, people move on cars and buses. You can get there by plane or by sea.
Highways were established in the earlylast century. Icelanders support the regime of right-hand traffic. Intensive road maintenance takes place in the summer, at the height of tourist season. In winter, many roads become impassable due to weather conditions. During this period, close the way to the mountain areas. The lack of railways does not affect the quality of life of the population. Travelers take in rent cars or use the buses.
road network routes differentaffordable tariffs. It provides a link between the Icelandic capital and suburban areas. Tickets for the bus can be purchased at the box office or from the driver. Passenger and freight transportation by sea organized by Icelandic shipping company, the shipping State and cooperative shipping company. The most popular route for passengers is the Reykjavik - Arkanes. Trucking is the main activity of the coastal shipping company. From Iceland regularly sent ships on international maritime routes. They come mainly to the ports of the British Isles and Norway. Turning to the travel agency or port, passengers can buy a ticket for the desired flight.
Photo