Cuisine of Iceland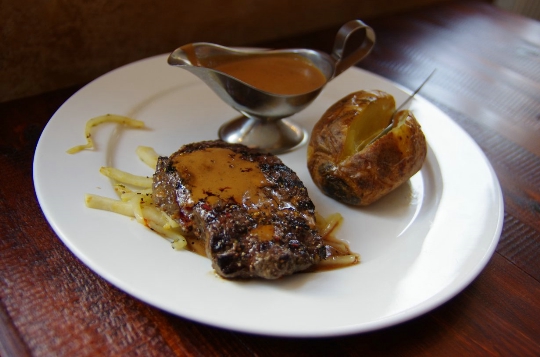 Iceland Kitchen - this is the kitchen, which has similarities with the Norwegian, Danish, Swedish cooking.
National cuisine of Iceland
Hallmark of Icelandic cuisine areFish and seafood: try the marinated salmon ( "gravlax"), a variety of sandwiches with fish, fish soup of flounder or catfish. Unusually Icelandic cuisine is "hakarl" - shark meat that before serving for a few weeks goes out, and then a few months dries in a suspended form the hook. As for the meat, then cook in Iceland rather exotic dish of fried sheep's head. Of great importance in the country given to dairy products, among which the Skira - a product similar to yogurt, and rye bread (bake it for a couple or in a pot, and often served with butter, pickled herring, liver pate or lamb).
Popular Icelandic cuisine:
"Hangikot" (a dish of smoked lamb);
"Slatur" (a dish of sheep's offal, sewn into the gastric bubble);
"Sealed" (herring, marinated with spices);
"Blake" (meat skewers, fried to almost carbonized state);
"Hrutspungur" (a dish of marinated lamb testicles, putting before serving under pressure and becomes a kind of pastry).
Where to try Icelandic cuisine?
Iceland pleases its guests with restaurants and cafes,specializing in different culinary directions, but if you are interested in Icelandic cuisine, then in Reykjavik behind it heading to "Forrettabarinn" (restaurant menu delights the lamb heart with bacon and other incredible Icelandic delicacies, in addition, you can taste the smoked salmon), " The Pearl "(restaurant specializing in Icelandic cravings, but you can enjoy international dishes from the à la carte) or" 3 Frakkar "(guests are advised to try the fish soup and steaks from shark meat), and in Husavik - in" Restaurant Salka "(the restaurant is recommended to taste the smoked puffins and seafood soup). It is worth noting that most Icelandic restaurants are small in size and can host a small number of visitors.
Cooking classes in Iceland
Those who wish to get acquainted with the Icelandic cuisineoffer go on a gastronomic tour of Iceland, where a period of 12 days, participants will prepare traditional dishes under the guidance of the country's leading chefs (journey begins in Reykjavik, will continue in the territory of beaches and snow-capped glaciers).
Arrival in Iceland makes sense to podgadatholding beer Day (March) and the culinary festival "Food and Fun" (Reykjavik, February), providing guests the opportunity to enjoy delicious culinary delights.
Photo