Subway Nagoya: circuit, photos, description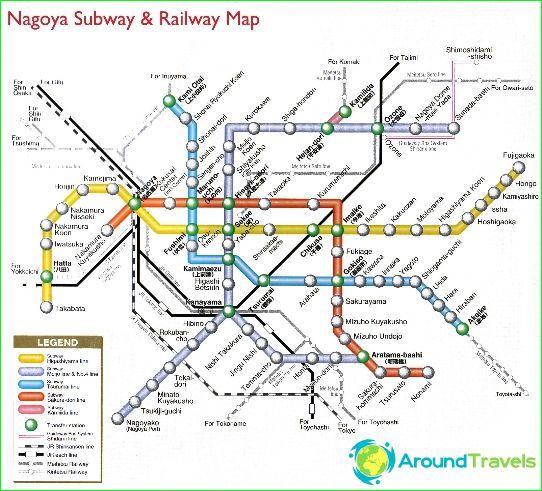 Metropolitan of the Japanese city of Nagoya has been put inoperation in November 1957. It was the third subway in the country, after open earlier in the capital Tokyo and Osaka. A new type of transport significantly easier movement on multimillion metropolis, which is the fourth in the country in the number of inhabitants.
The total length of the existing six branchesmetro Nagoya is almost 90 kilometers. Visitors and residents can take advantage of the town to enter, exit and direct 83 stations annually Nagoya subway transports 430 million people, which significantly reduces the burden on land transport modes. By the opening of the 2005 World Expo in Nagoya was commissioned additional branch length of 9.2 kilometers.
Tickets for the metro Nagoya
Pay the fare in the underground city of Nagoyais to purchase tickets. They are sold in vending machines at the stations, where the menu is duplicated in English. Tour price depends on the zone in which the destination station is located.
The concrete symbol of Nagoya Subway, located at the entrance to the station, is a schematic representation of the tunnel white on black round background.
metro Nagoya Photo