Subway Sapporo scheme, photos, description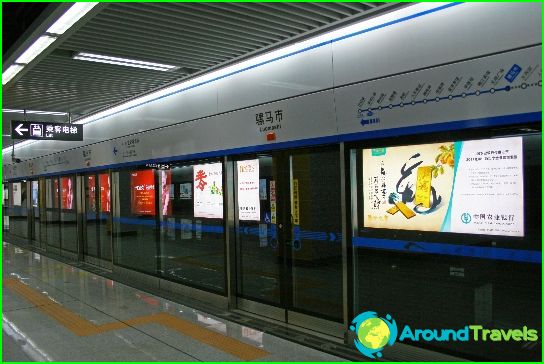 Construction of subway in Japan's SapporoIt was dedicated to the Winter Olympic Games of 1972, which took the city. The first line was put into operation in 1971. Today subway Sapporo - it is three routes with a total length of 48 kilometers. Annually, Sapporo subway services are used by at least 210 million passengers, which is equipped for the needs of the 49 stations.
The very first branch earned Sapporo subwayIt is indicated in the diagrams in bright green. It's called Namboku has a drive letter N, and its length is 14.3 kilometers. On the "green" line is open 16 stations, two of which are interchange. Branch Namboku connects the northern and southern areas of Sapporo with its central part.
Route No. 2 subway Sapporo markedorange and indicated on the letter scheme T. It stretches 20 kilometers from the north-western suburbs via the city center to the south-east. At 20 stations the "orange" branches can go to the city and transfer to ground transportation, and two of them - to make the transition to other line Sapporo subway.
12 stations of the third line of Sapporo subway permitto get to the relevant areas in the north-east and south-east of the city. This branch is marked in blue and the letter H and is called Toho. Its length exceeds 13.5 kilometers. It was put into operation the most recent in 1988.
Tickets Sapporo subway
The fare on the subway made in Sapporovending machines at the stations tickets. The menu contains the machine and the English version, as well as the scheme to stop names. Tickets must be activated in the reading terminal and store up to end the trip.
Photos Sapporo subway