Prices in Japan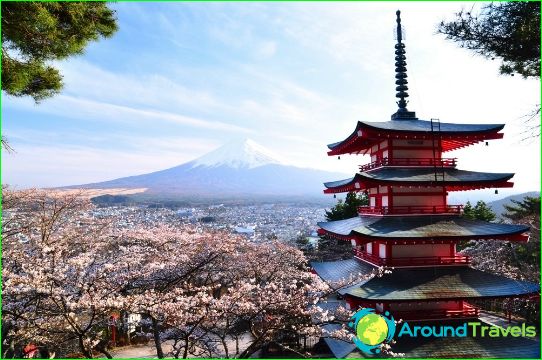 Prices in Japan are considered to be the highest in Asia: they are about the same as in the UK and Switzerland.
Shopping and souvenirs
Japan - an ideal destination for shopping: here you can buy high-quality products - from authentic pleasant things to electronics. Japan will give you a large shopping centers, which are located on several floors - here you will be able to buy clothes, accessories, shoes, cosmetics, books, electronics. In Japanese boutiques you can buy clothes, a world renowned and own brands, such as Jun Ashida, Issey Miyake, Hanae Mori. It is worth noting that in local shops and markets to bargain is not accepted.
To save on shopping in Japan should come to the season of sales that take place on the eve of Christmas and the new year.
From Japan should bring:
fans and umbrellas, cat figurines "Maneki-Neko", souvenirs in the form of katana samurai swords, porcelain, bamboo and ceramics, calligraphy sets, the Japanese Ningyo dolls;
clothing made of cotton and silk, the Japanese clothing in a kimono zori, yukata, obi, dzhimbey;
land long-term storage, green tea and Japanese sweets, cured and dried octopus and squid.
In Japan, you can buy Japanese sweets for $ 15 (package), traditional Japanese clothing - from $ 100 Japanese dolls - $ 10-50.
Excursions
Going on a trip "Tokyo Express", youvisit the architectural museum in the open air, a Shinto temple Meiji, climb to the observation deck of the Tokyo City Hall, visit the gift shop. Approximate cost - $ 190 for 1 person for groups of 2 people or $ 120 for 1 person for a group of 4 people.
At the 8-hour tour "Way of the Samurai," youvisit the temple 47 Sengakudzi samurai, warriors Yasukuni temple, the Imperial Palace, as well as visit a traditional Japanese house. The approximate cost of the tour - 220 $ per 1 person in a group of 4 people.
Entertainment
The whole family can go to Nara, the Nationalpark (here you will be taken to the high-speed train). During the trip you will see the open-air museum, many historical, architectural and cultural monuments, as well as meet the tame deer. The approximate cost of traveling - $ 500.
Transport
For quick and easy movement in JapaneseCities should opt for the metro (tickets can be bought in special vending machines). For example, the fare on the subway in Tokyo costs $ 1.5-3 (it all depends on the distance), and on the day of travel - $ 3.8. For bus pass, valid for 1 day, you'll pay about $ 4.75. And for a taxi you will pay $ 6.3 (for landing and the first 2 kilometers) + $ 2.85 for each additional kilometer.
In Japan, you can rent a car - for such service prices start at $ 55 per day.
If you plan to take a room in a cheaphotel and eat in cheap restaurants, your daily expenses will be approximately $ 60-70 per 1 person. But the best option - to plan your holiday budget at the rate of $ 100 per day for 1 person.
Japan (promotional)
Photo