Trip to Japan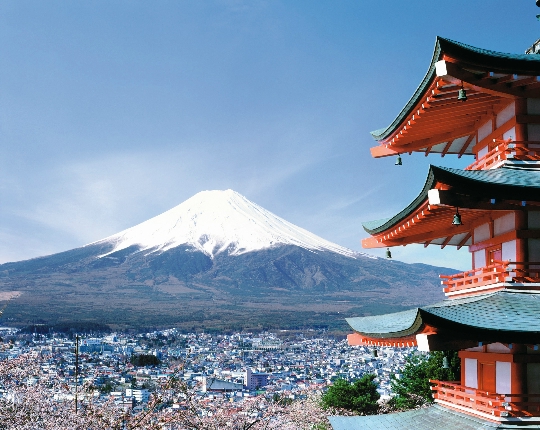 A trip to Japan is sure to become completelyan unforgettable adventure. But Japan - a country where human unabated on the streets do not flow for a moment, and therefore it is important to know the features of the country's transport system.
Aircraft
Domestic airlines' network consists of a huge number of routes, and is served by more than 90 of airport complexes.
Urban transport
The most convenient way to get around the cities of Japan - the subway. The fare at the same time depends on the distance of the desired station.
Almost all stations can be foundmachines that sell the tickets. Monitoring is carried out by electronic controllers. Remember that tickets in the Japanese subway, not only checked at the entrance, but also at the output.
Bus routes exist in all cities,but to use this mode of transportation is problematic, if the language you did not know. But if you still dare, you can pay for the trip, and when you exit the bus.
Next option - a taxi. It is all a bit easier, but because it is a taxi special demand among tourists. Taxi drivers you can deliver to any address, if it is written in English. In a moving stream of cars to catch the taxi driver is not so difficult. Identification signals a free car is red bunting, burning in the left corner of the windshield. You may also want to know that for the first two kilometers of the way the minimum wage is taken. If you got stuck in traffic or moving very slowly, it also operates a special temporary rate.
You can rent a car if you wish. The service is available in all major cities. The main condition - the presence of a driver's license, designed according to international standards. As road signs are written only in Japanese, the independent driving can be quite problematic. It should also be remembered that the country made drive on the left.
High-speed tracks are Tohoku, Tomei, Meishin, connecting major cities on the Pacific coast. Before you are interested in the port it is most convenient to travel by high speed train.
On the island can be reached by boats and ferries. Main routes go through the following islands: Awaji; Sedo; Omisima; Fimedzi-Fukuda and others.
Trains
The total length of railways of the country -about 23 thousand kilometers. Japan Railways are among the best in the whole civilized world. In Japanese trains often get to work, but because the cars extremely comfortable.
Travel can be, getting regular tickets. But if your plans include an active movement in the country, it is best to buy a train ticket travel.
Japan (promotional)
Photo