Airports in Malta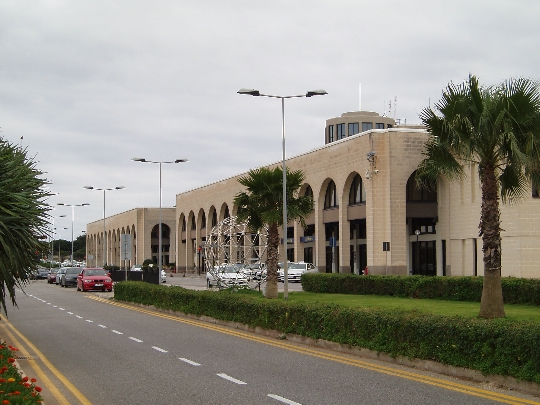 Mediterranean Malta loved Russianparents - are much cheaper, but no less effective than in the UK, teach English, and favorite child can be sent to the sea on holiday, killing two birds. Direct flights to the island from the capital of Russia carries out the airline Air Malta. Departures frequency depends on the time of the year, while during the flight time is about 4.5 hours. Connecting flights to Malta airport are possible from Moscow on the wings of many European carriers. The most popular options - Lufthansa with a connection in Frankfurt, Air France and KLM via Paris with a stopover in Amsterdam. In this case, the travel time will depend on the docking time.
Malta International Airport
The only international air harborMalta is located 6 km south-west of the capital Valletta. Transfer to the city where the airport is located, it is possible with a variety of transport companies:
Express bus from air port every half hour. They take passengers not only in the capital but also in the recreational area of ​​Marsascala, Birgu and ferries to Sliema.
Conventional public bus routes 117, 118, 135 and 201 followed by every 30 minutes mqabba f.c., Marsascala and Zejtun.
Night buses run between the airport and the Malta St. Julian's from 23.00 to 4.00 on Fridays and Saturdays throughout the year.
Getting a taxi may be in virtually anypoint of the island. The cost of a fixed and pre-payment can be made at a special counter in the arrival hall. There are several car rental stations of different global companies.
All details about the airport available on the website - www.maltairport.com.
Infrastructure and directions
The new terminal air harbor of the island wasinaugurated in 1992. In anticipation of the departure of Valletta International Airport, passengers can visit a restaurant or cafe, shopping at Duty Free shops and buy souvenirs of a trip, take advantage of wireless internet or relax in the halls to serve VIP-persons.
On arrival guests are waiting for the country's exchange officesCurrency and ATMs, and for passengers with disabilities are provided special service service, including free rental of Wheelchairs.
Basic airline called Air AirportMalta, and its planes make a lot of daily flights to Europe, Russia, the Middle East, the Caucasus and North Africa. Among foreign carriers in Malta's airport on a regular basis are:
Air Berlin, AirBaltic Alitalia and with flights to Riga, Berlin and Rome.
British Airways flies to London Gatwick Airport and EasyJet - Newcastle, Manchester and Belfast.
Turkish Airlines is traditionally associated with the world of Istanbul, and the Emirates - with Dubai.
Low-cost Irish carrier Ryanair helps all who wish to reach Malta from Italy, Sweden, Poland, Lithuania, Spain and France.
Photo