The best resorts in Malta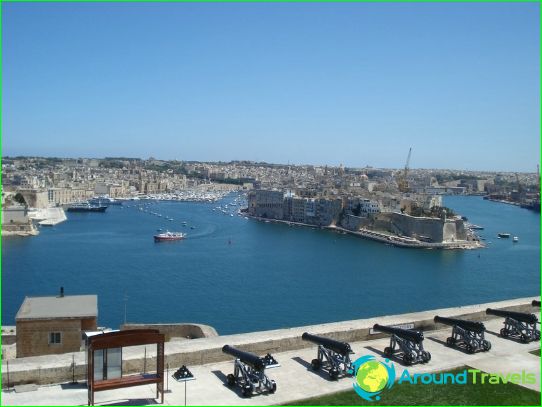 Malta is a tiny islandan archipelago located in the heart of the Mediterranean basin. The best resorts in Malta give their guests the opportunity to enjoy the beauty of the beautiful beaches, warm, like fresh milk, the Mediterranean waters and listen to the gentle whisper of the waves.
Valletta
Valletta, except that it is a beautiful resortplace, and is still the capital of Malta. Valletta really gorgeous and is a real fortress. Here, each area is decorated with historic castle.
The founder of the city was the knight Jean de la Valette. Building the future of the capital started with a tiny chapel, and later became a part of the magnificent temple of Our Lady of Victory.
The narrow streets of the city are more preciselyfor hiking. Only a couple will be able to accommodate two cars simultaneously. Thanks to a flat and compact line of houses in the city of fresh sea breeze can enter freely, which is very important for the sultry Malta.
Sliema
This is one of the most popular resort areasarchipelago, with a well-developed tourist infrastructure. Guests of the city are waiting for the numerous hotels in various price categories, magnificent shopping malls, night clubs and restaurants, hospitably opens its doors. On the coast of Sliema are plenty of rocky beaches, well-equipped for bathing.
St. Julian's
St Julian's - a very lively resort of Malta. The variety of hotels, small but very cozy restaurants, night clubs make local holiday absolutely unforgettable. Incidentally, in St. Julian's is the best food throughout Malta.
The coastal line of the city is simply gorgeous. There are beaches "for all tastes": rocky, pebble and sandy areas. For the latter, sand imported from Jordan.
Mellieha
Mellieha is located in the north-west of the island andLocal coastal strip is very attractive for quiet walks. This resort town is home to a total of seven thousand people, but the extent of Malta, it is considered a very populous place.
Here is the famous sandy beach area - Mellieha Bay, a shallow bay that is perfect for families with young children.
Golden Bay
Golden Bay is literally translated titleThis resort lives up to its name. Cove, nestled between rocky headlands, really looks like gold. This makes it an amazing color of the local sand.
This is the second in size Maltese beach. It is attractive for both couples and lovers to spend time more active than idle felting on the beach. Little Ones would be happy to splash around in the warm shallow water, and young people have a good time playing beach volleyball or slicing through the water surface on skis or a bicycle.
Photos of Malta resorts