Malta Drinks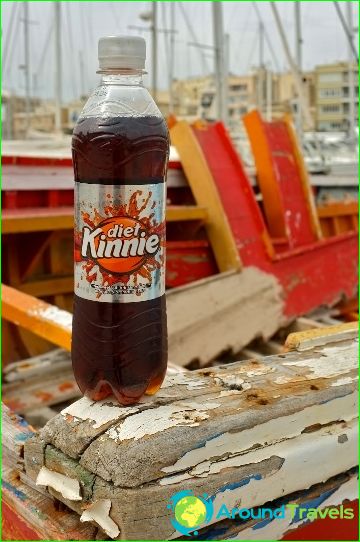 Cloister of the Knights of the Order of Knights of St. John, a quiet haven onthe crossroads of maritime roads, Malta attracts tourists for its architectural monuments, quiet beaches, rich cultural heritage and pleasant gastronomic surprises. Kitchen and Malta drinks - a good excuse to visit the archipelago and the cultural dimension of rest easily in Maltese museums.
Malta Alcohol
Importation into the territory of Malta alcohol is permittedwithin the limits established by the laws of the European Union area. Each passenger is allowed to carry no more than a liter of hard liquor and no more than two - of wine of varying strength. The export can be any reasonable amount of alcohol, which, however, is difficult to determine. The matter is too nice prices for alcohol Malta, where a decent bottle of local wine is quite possible to buy in a specialty store for 1,5-2 euro.
The national drink of Malta
In the middle of the twentieth century, has been launched in Maltaproduction of beverage, designed to conquer the markets of many countries flooded the products Coca-Cola. He was named Kinnie, served as the raw material grade Kinnoto oranges - bitter, astringent and aromatic. Since then, Kinnie is produced only from natural ingredients, and it is composed of rhubarb and ginseng, licorice and anise. The other participants of the process are kept strictly confidential, and because Malta's national drink is not only perfectly refreshes and restores strength, but also carries one of the major mysteries of modern island nation.
Recently line varieties enriched Kinniedietary option, which does not contain sugar, and is low-calorie. Now fans of a healthy lifestyle among the Maltese and visitors alike can enjoy the national drink.
Alcoholic drinks of Malta
Malta Vineyards allow residents of the country are notneed excellent wines. There are many varieties of grapes are grown and produced dozens of different types of wines. The usual practice in local bars - offer guests a complimentary glass as a greeting.
The main types of beer produced in Malta and highly revered and hosts and guests:
Bright el Hopleaf.
Blue Label - dark ale, which is especially tasty velvety foam.
Cisk - option classically brewed lager.
Shandy - beer with lemon flavor, light and refreshing in the heat.
In addition to these, alcoholic beverages Malta - this herbal liqueur, and the variety of the local whiskey, and even analogues of sherry and port.
Photo