Where to rest in Malta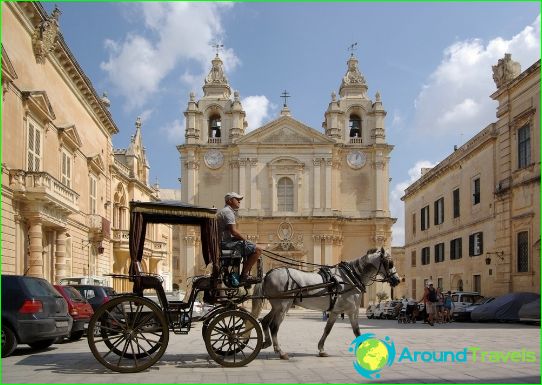 Malta - "safe haven." That's for sure sound translation of the name of this small and friendly state. Here is a very mild climate, extreme heat is not, and this is what attracts many tourists. Where better to go for a vacation in Malta?
Vacation with children
Aura Spa, located in the northern partcountry, are perfect for this. Here, the beaches are mainly sandy and not rocky, as in the rest of the island. Especially like the little travelers a huge water park with lots of attractions. Local hotels are also focused on children's recreation. Many hotels offer family rooms with cots. If necessary, provided the services of qualified nurses.
In this part of Malta besides many more of Auraresorts where you can relax with young children. This St Pauls Bay, Marfa and Melihha. Everywhere you will find a discreet first-class service, excellent sandy beaches and natural scenery, unspoilt, so the answer to the question: "Where better to go for a vacation in Malta with children" - is obvious.
Youth holidays
Resort town Suncrest perfectfans of a combination of the words "active holiday". There are a huge number of tennis courts, squash fields, gyms. But it's daytime entertainment and night guests can enjoy nightlife with incendiary rhythms, and there is also a live performance for music connoisseurs.
Enormous popularity of Golden townBay. The local beaches are considered the best in the whole archipelago, so the resort is always full of people. Fans of extreme sports will be offered to receive their portion of adrenaline, water skiing or make a parachute jump.
The resort of St Julian's completely focused onstay young. During the day you can explore the depths of the sea, scuba diving, bowling or ride on horseback. A night open their doors many discos, restaurants and bars, and The local casino you can visit if you wish.
Romance
Romantic mood natures should definitely visit the Blue Lagoon, located on the tiny island of Comino. The sea it is impossible blue.
Another absolutely stunning place - Manoel Island. Here you can enjoy a peaceful retreat from the usual hustle and bustle.
Diving
Malta - a great place for diving. The water here is crystal clear and the underwater views are unique: variety of caves and fissures are home to exotic inhabitants of the underwater depths. The most popular among divers resort - the island of Comino. You can not only scuba diving but also wonderful to spend time doing snorkeling.
Photos holiday in Malta