Amsterdam with children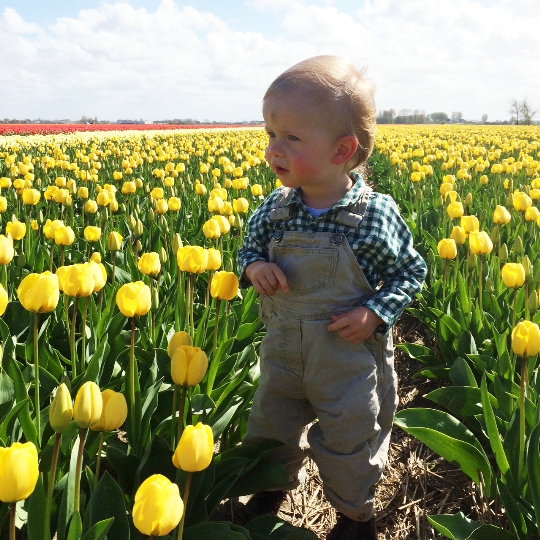 Where can you go with baby in Amsterdam? What can you see? What are some ideas for fun in the capital of the Netherlands? What this city offers for children?
The capital of the Netherlands is rich in museums
Museum Nemo leave behind not only the weightgood memories and fun for children, but also the satisfaction of the parents, because the scientific and educational center in an excellent form of a game tells us about the laws of physics, chemistry and biology. It is worth visiting the museum also because the museum building itself is very funny, and the observation deck on the roof offers a great view of the medieval city.
Maritime Museum will impressgeneration older children, because it is fun to tell the story of the Dutch navigation, as well as provide a unique opportunity to study in detail the real maritime schooner.
Tropical Museum is also open to childreninteresting exhibits and stories of Third World countries, the tramway museum offers a walk on the tram depot and a ride on a historic tram, and the older children will fascinate horror Museum Amsterdam Dungeon, telling and showing the world of medieval horror.
Amsterdam parks for family holidays
A huge number of parks offer a wonderful family vacation.
This Tropical Park flora and fauna "YardOrchid "in which everyone will find something unusual and fascinating, because it's just a big area, full copies of the tropical jungle from all over the world from Africa to Asia. But not only the natural landscape will amaze young and more visitors, is home to parrots and other birds, fish, butterflies, turtles.
Enkhuizen, or Dreamland, will enchant childrenyounger. There is a farm with goat kids, a house of Snow White and the Three piglets, a large playground, past which can not pass and parents too. Cafe in the Park offer a special menu for children.
You can not ignore the zoo Amstredama. Artis - one of the oldest zoos in Europe, which has interesting activities for children, pavilions and strange exhibits, children's playgrounds.
Water fun for children
Captured the imagination and the Dolphinarium, a greatfamily vacation for the whole day. Here, not only dolphins, but also show a variety of marine animals. On the playground for an active holiday there are various themed buildings, well, and it is impossible to ignore souvenirs.
In the marine aquarium with your child can bewatch the fish, collected from all corners of the globe. And the location of the aquarium next to the sea give the opportunity to combine the visit with a walk along the beach.
Photo