Amsterdam Suburbs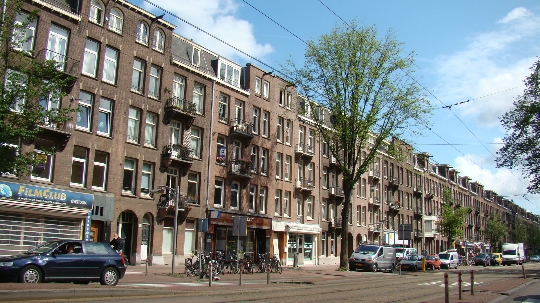 The capital of the Netherlands is a member ofpolycentric metropolitan area, along with Rotterdam, The Hague and Utrecht. This agglomeration is called Ranstad and part of it are numerous suburbs of Amsterdam.
Below Sea Level
Air gates of the Netherlands - Amsterdaminternational Airport. It is located in the suburbs of Amsterdam Schiphol place. Dutch airport during its existence did not become once champion among their brethren:
Schiphol is situated on a height of three meters below sea level, making it unique among all commercial airports in the world.
The height of the main tower reaches 101 meters, and it is an absolute record until 1991.
Amsterdam Airport became the best three in the world and the best title in the Old World, it is the end of the twentieth century was not inferior to anyone for 15 years.
Railway station receives Schipholsuburban trains connecting the airport is not only the capital, but also with The Hague and Rotterdam. In addition to this suburb of Amsterdam, you can go to Paris, Berlin, Brussels and Antwerp.
In the coastal dunes
Haarlem is located 20 kilometers west of the capital of the Netherlands. A special honor that Amsterdam suburb gained a botanical garden, where he was engaged in research Carl Linnaeus.
For modern travelers undoubted interestIt is the Grote Markt - Haarlem Market Square with the Town Hall built in the XIV century and meat rows erected in the XVI century. The oldest building on the square - the city guard house of the XIII century, has the honorable status of a national monument.
The Frans Hals Museum visit the suburb of Amsterdamcan see a collection of paintings Haarlem school of painting, and in the Taylor museum - with the works of Michelangelo and Raphael. By the way, Taylor building exposure in itself is of interest - it is the only museum in the world, has placed his treasure in an authentic building of the XVIII century, where even preserved ancient interior.
Aluminum man
This suburb of Amsterdam has entered into a line of defensethe Dutch capital in the late XIX century. Next to its main channel constructed a fort, dungeons and two batteries connected to the adjacent fortifications dam engineering. But the main attractions in Hoofddorp two - antique windmill, built in the middle of the XIX century and seven-meter figure of man, composed of aluminum, "pancakes" of irregular shape.
Photo