What to do in Amsterdam?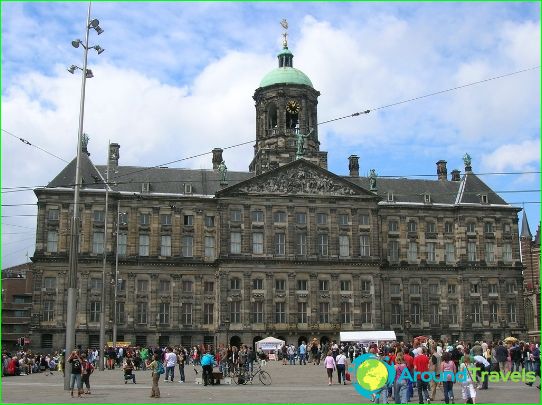 Amsterdam - a wonderful city, famous for its barges, beautiful streets, bridges, canals, flowers ...
What to do in Amsterdam?
Go on a bike ride through the city and a ride on a tourist boat on the canals of Amsterdam;
Listen to the body in the New Church;
Climb the tower of Westerkerk church;
Go to the Cinema Museum (where you can listen to lectures, view documentaries and have a great time on the interactive attractions, which are located on the lower floor of the museum);
Visit gastronomic theater;
A stay in unusual museums - marijuana, sex, tattoos, torture.
Things to do in Amsterdam?
When meeting with the city (better to do it oncycling - the city laid a lot of cycle routes, and rent a bike can be in one of the many rental stations), you will see the church Westerkerk, Royal Palace, visit the Museum Square, the Red Light District, Dam Square.
Amsterdam's major attractions are its home - looking more closely, you will see that they are all different - height, width, degree of curvature, facades, doors and windows.
Nature lovers should be sure to go on a picnic in the Amsterdam forest, or go to the park Beatrix, Vondelpark.
If you love flowers, be sure to gothe floating market Bloemenmarkt flowers (Singel Canal, close to the city center). Wonderful smells wafting from the market, will not let you get out of there without buying fragrant!
If your goal - to buy old books, antiques, reproductions, you should go to the Spui Square (open every Friday sales here).
If, however, in addition to furniture, antiques and all sorts of things you want to buy environmentally friendly products, it is advisable to you to visit the North Market.
Lovers of cultural activities should beschedule a trip to the museums - pay attention to the National Museum Rijksmuseum (there are many paintings of Rembrandt), Van Gogh Museum, Maritime Museum, Museum of beer Heineken (you can not only taste beer but also learn the history of the brewery Heineken is brewed beer and watching a film).
Fans of dancing and fun with all the heart will have fun in dance clubs Paradiso, Sugar Factory, Panama, Escape.
Arriving in Amsterdam, you will be able to see the building,relating to the XVI-XVII centuries, a ride on the famous canals by boat or catamaran, to make for themselves the day and evening program of rest and strictly follow their plans or make adjustments as they explore the city.
Photos where to go in Amsterdam