Netherlands Cities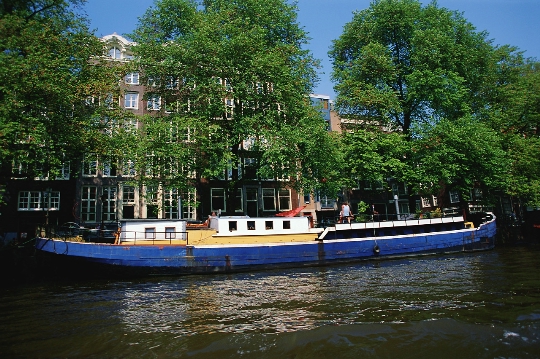 Going on a vacation trip to the KingdomNetherlands, you should pay attention not only to the nation's capital. Cities and towns of Holland - is a huge interesting world, and they can tell you about the customs and traditions of its people much more than just Amsterdam.
Capital tricks
Yet tours in Holland decided to start withvisit the nation's capital. Amsterdam - a city that is not similar to any other, and the reason for that - and its special architecture and the atmosphere of a certain freedom and permissiveness, and amazing museums, and even the weather, surprises with its volatility and variability. The majestic building, designed by international stars of architecture, captivate the traveler at first sight, and the amount of the capital's attractions planetary scale does not allow to miss a minute. And Amsterdam - it is an impressive imagination of museums and art galleries with unique paintings, whose value for the development of world culture has long ceased to be calculated in monetary terms.
Bohemia and sophistication
Just a couple of words, and every UK residentNetherlands it is clear that we are talking about Rotterdam. This city of Holland - is not only one of the biggest ports, but also a place that is home to trendy shops and restaurants, modern art gallery and popular nightclubs. Here, each quarter has its own face, as any cafe - special charm and delights in the kitchen. Zoo "Bleydorp" and a tour of Rotterdam harbor, a visit to the Maritime Museum and the panoramic view of the city from the bird's eye view on the observation deck of the tower Evromast - a minimum program for everyone who was in the Dutch capital of Bohemia.
Chic early modern
In this city of Holland blooms magnificently modern. It worked designer Rietveld, the famous architectural structures which are built on the projects. One of them - the house Schröder - is recorded in the list of World Cultural Heritage by UNESCO. And in Utrecht preserved ancient gardens not far from the cathedral and very impressive building of the main body of the local university.
Learning calendar
great takes place in the Netherlandsnumber of seasonal events, festivals, exhibitions and events. In winter, each city offers a rich Christmas program with fairs and folk festivals. Spring flowers are traditional holidays and the summer comes a paradise for lovers of fishing. In autumn guests are invited to open in all cities of the Netherlands cheese market, living statues festival in Arnhem and horse racing in Maastricht.
Photo